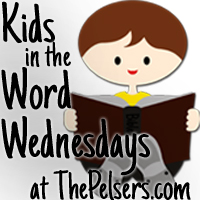 I know it's the beginning of a new year and I really wanted to share this with you in December…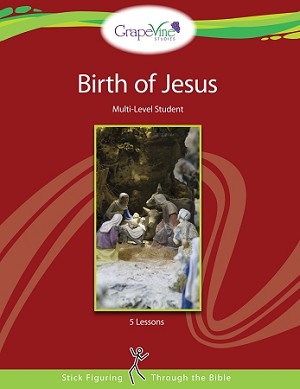 But, just because it isn't Christmas time, doesn't mean you can't study about the Birth of Jesus. You can learn about the Birth of Jesus any time of the year!
We did happen to work on Grapevine's Birth of Jesus study in November and December. We loved it just like all the other Grapevine Studies we've done. Here's what's nice about the Birth of Jesus in particular: It's short. There are only 5 lessons. If you've been considering Grapevine Studies for your kids, this is a great one to start with. You'll get a feel for the format of the studies without spending as many weeks on a particular topic/person.
Grapevine Studies just released a new level of studies for your littlest ones – tracables! These are for your toddlers and preschools who can't draw stick figures yet or tire of drawing freehand before you can finish a lesson. Here's a FREE sample from Birth of Jesus in the Tracable Level.
There's another FREE lesson available right now too. This one is on the 12 Apostles.
If you're planning to order paper books, you can get FREE shipping through January using the code January13.
How have you kept your kids in the Word this week? Are you using any Grapevine Studies right now? Share in the comments or link up a post on kids AND Bible, character, or worldview.
(Note: InLinkz and WordPress are not playing nicely together. Trying to get the linky to work, but feel free to use the comments to share your posts)
Disclosure: This post contains affiliate links.
Don't miss anything!
Subscribe to get our latest content delivered straight to your inbox.