Lent in Latin is Quadragesima, which in English means "fortieth." It is a somber, religious observance of many Christian denominations that begins on Ash Wednesday and includes a six-week stretch right before Resurrection Sunday (Easter). The time covered is 40 days, not including Sundays, ending the Thursday before Good Friday.
This is a time when many Christians examine their spiritual journeys (prayer, fasting, confession, abstinence) as we prepare for remembering the death of Christ on Good Friday and His Resurrection on Easter Sunday.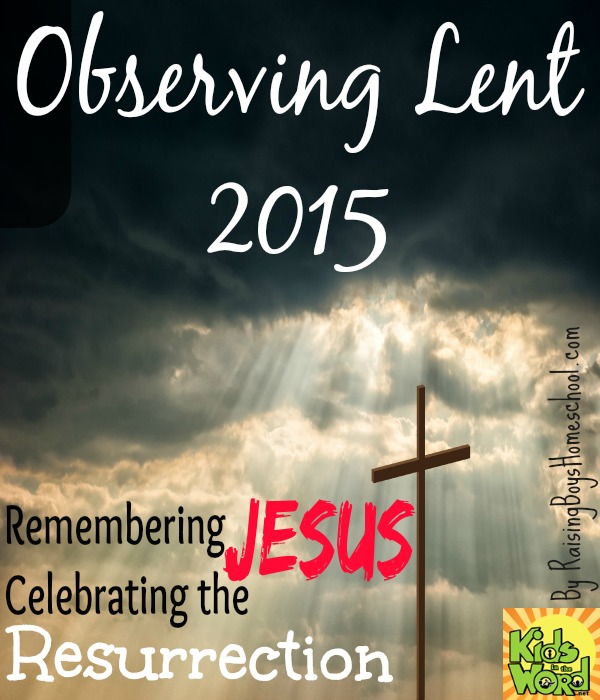 This year Lent begins on Wednesday, February 18, 2015 (Ash Wednesday) and ends on Thursday, April 2, 2015 (Holy Thursday). Last year, my boys were just old enough to start learning about this observance. I did not teach the entire season last year, but I did introduce it and we focused mainly on Holy Week, so this year we are going to cover the entire 40 days with an emphasis on prayer.
Today, I'd like to encourage you to spend time with your children explaining this observance and its importance. Even if you do not "celebrate" Lent, it's worthwhile to teach your children about it and help them to understand how it connects to Jesus. There is so much to learn about the last 40 days of Jesus' life that it's surely worth studying, even if you do not do anything "special" for Lent.
I created a simple 40-day countdown, in the shape of a cross, to keep myself committed to teaching them something about each of the 40 days, even if it's just "Today, is the 3rd day of Lent. We have 43 days until Easter." While I hope to be a bit more in-depth than that, I like having the calendar to help me at least get that in so they have a sense of how long the season is and how close we are to Resurrection Sunday.
It's designed so I can insert it directly into their calendar notebooks and during calendar time we can have a simple discussion and add a sticker to each box, as the days go by. (If you do not have any stickers, you can easily color the box in with a crayon or colored pencil.)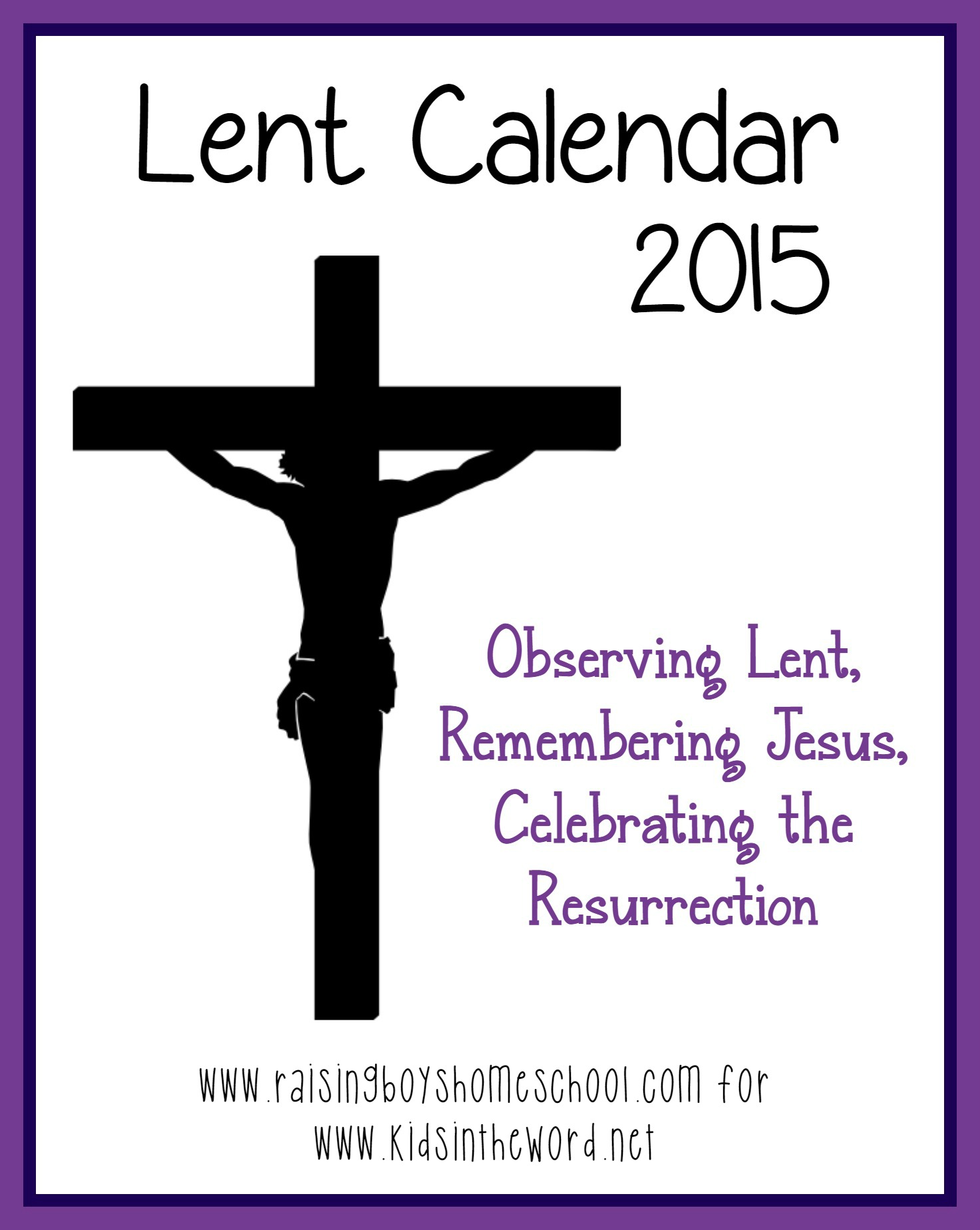 Get your copy of the Lent countdown calendar printable using the form below:
Can't see the form in your email? Click here.
My favorite Lent/Resurrection resource is Sense of the Resurrection. My boys' favorite was making the perfume that was used to help prepare Jesus' body. My favorite activity was our "nail-scarred" hands. We will be using it again this year as it was a major hit! It includes 12 lessons featuring the last week of Jesus' life, death, and resurrection. You will not be disappointed!
I hope you have a great time during Lent and Holy Week with your family. It's an honor to remember the Savior with you. Selah.

Looking for more resources for Lent and Holy Week?
Check out our devotional So Much Bigger Then The Bunny:
Teach Your Kids to Have a Devotional Time
Teaching your kids grow their own faith doesn't have to be difficult. Get this downloadable guide to help you teach your kids to have their own devotional time!