I love to read. I almost always have 1 or more books in progress. I'm a researcher at heart, so I prefer to read non-fiction books. It shouldn't be a surprise then that I read a lot of books in preparation for homeschooling and continue to read a lot of books about homeschooling. Here's are 10 books that have shaped our homeschool.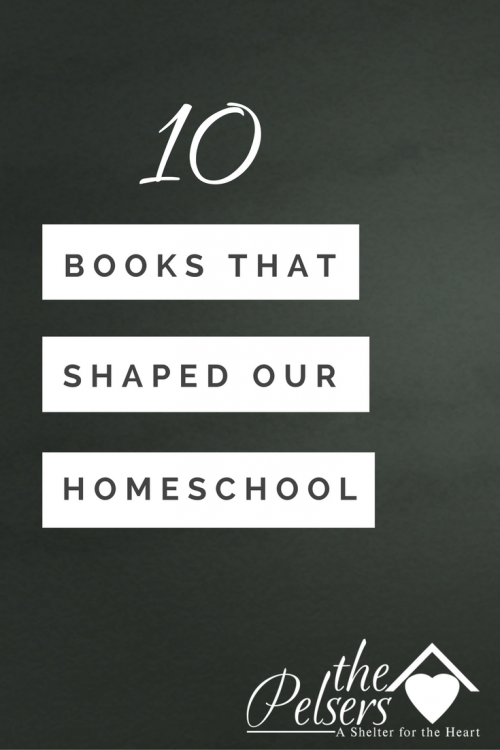 1. The Bible
Spiritual considerations were a big part, though not the only part, of our decision to homeschool. The Bible daily shapes our homeschool and our lives. In case you're curious, Josh and I prefer to read the ESV. Jonathan started reading the NIV and has moved over to the ESV. Jacob has been using the NIrV.
2. For the Children's Sake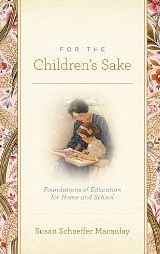 When we started to think about our kids' education, I was interested in a local school based on the Charlotte Mason method. For the Children's Sake by Susan Schaeffer Macaulay is required reading for all parents who apply to the school so I decided to read it. I was thoroughly convinced after reading this book that I didn't want my kids to be in a traditional school setting. I was quite drawn into Charlotte Mason ideas.
3. Charlotte Mason Companion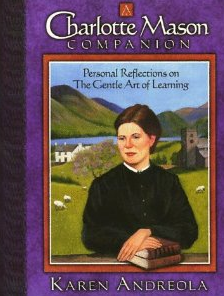 I continued to research Charlotte Mason's ideas but her original writings are a tough read. Charlotte Mason Companion by Karen Andreola was recommend to me and it became one of my most referenced books early on in homeschooling. It's a great practical guide for understanding and implementing the Charlotte Mason method. Over the years I've incorporated from classical ideas into our homeschool, but Charlotte Mason ideas are still at the foundation of our school.
4. Raising Real Men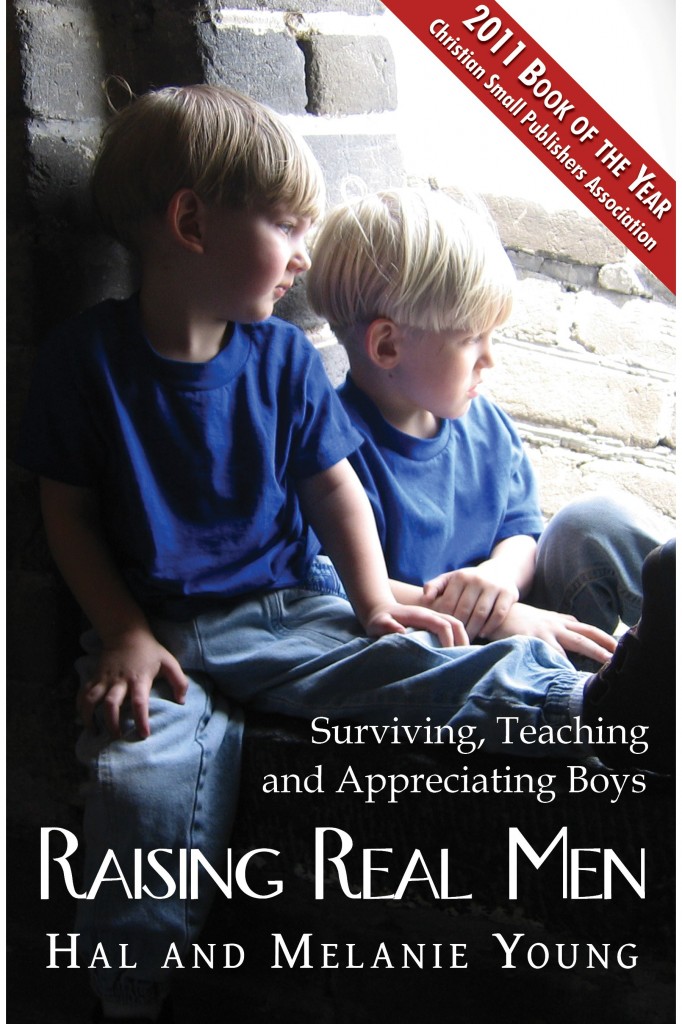 When I first read Raising Real Men by Hal and Melanie Young, we only had one boy (Jonathan) and were expecting another boy (Jacob). Now it's hard to believe that we have 4 boys! I've had a feeling for years that God was going to give me a house full of boys, but I didn't grow up with boys in the house when I was little. Raising boys is not something that comes naturally to me, or a lot of mommas for that matter. While this is not really a homeschooling book, so many of the ideas apply to homeschooling and truly schooling boys to become godly men. I love hearing Hal and Melanie speaking at conferences and appreciate their recommendations and over the years have come to count Melanie as a friend. I wrote a whole series on Raising Real Men where you can read my favorite parts of each chapter.
Read the first part of the book here:
5. How to Have a H.E.A.R.T. for Your Kids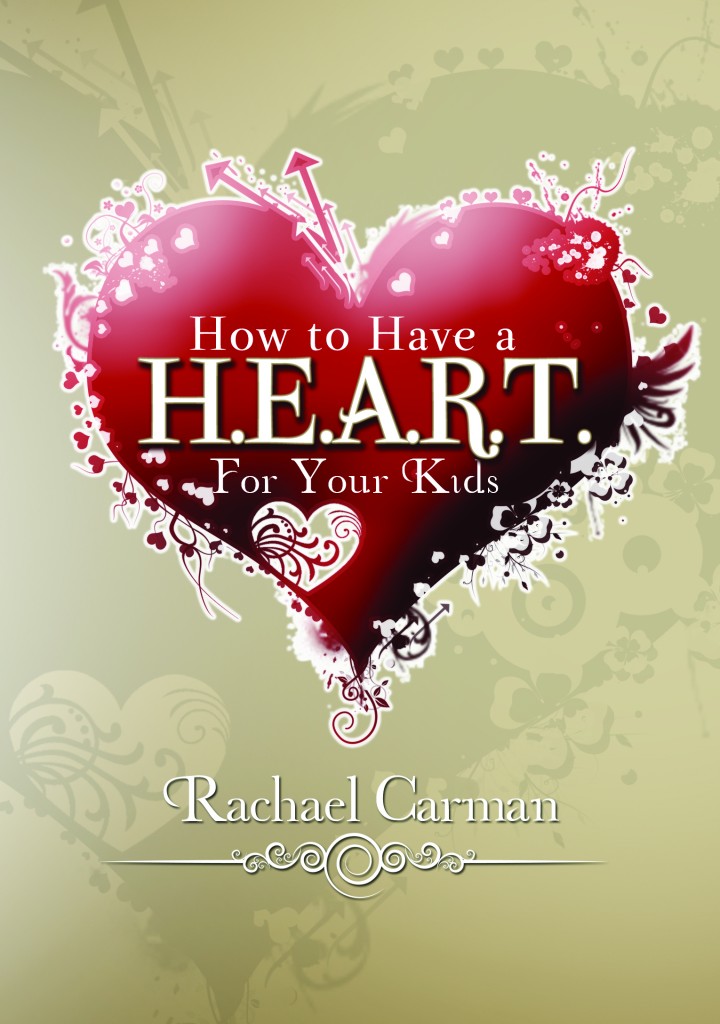 How to Have a H.E.A.R.T. for Your Kids by Rachael Carman is not specifically a homeschooling book, but speaks to the hearts of moms in raising their kids. There are plenty of principles that apply to homeschooling and Rachael is a homeschooling mom of many. I hosted a book club on this book and you can read my thoughts and those of some blogging friends on each chapter.
Read the first part of the book here:
6. 7 Tools for Cultivating Your Child's Potential
Zan Tyler and her family were instrumental in South Carolina's battle for homeschooling. She spent a lot of timing fighting for fair laws there. 7 Tools for Cultivating Your Child's Potential are seven things that Zan learned along that way that were important for shaping her kids' to be their best. We did a book club with 7 Tools too where you can read my reflections and tips from other bloggers.
Read the first part of the book here:
7. Read For the Heart
Some books are reference books that you go back to over and over again. Read for the Heart by Sarah Clarkson is one of those books. It's filled with recommendations of the best books for kids at various ages and for particular topics. When I'm looking for a book to go with our studies, I start with Read for the Heart. I wrote a review of Read for the Heart here.
While this book is available in Kindle format, this is one that I highly recommend having in paperback. Read the first part here:
8. 101 Top Picks for Homeschool Curriculum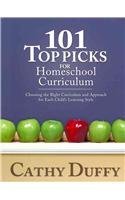 I have 100 Top Picks, and it's been updated over the years. The latest edition is titled 102 Tops Picks for Homeschool Curriculum by Cathy Duffy. My favorite part of this book is the beginning where Cathy talks about different learning styles. For those just starting out, there's a great chart that categorizes some of the best curriculum options into those learning styles.
9. The Well-Trained Mind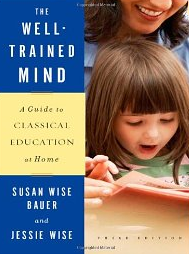 As much as I love the Charlotte Mason philosophy of homeschooling. I'm also drawn to some of the aspects of Classical homeschooling. We've incorporated quite a few parts of classical schooling over the years. The Well-Trained Mind by Susan Wise Bauer, now available in the 4th edition, is one of the best books on Classical homeschooling. It breaks down the 3 stages of learning and gives recommendations for books and resources at each level for each subject.
Read the first part of the 4th edition here:
10. Educating the WholeHearted Child
And finally, my very favorite books that has shaped our homeschool is Educating the WholeHearted Child by Clay and Sally Clarkson. Much of my parenting philosophy has been shaped by Sally Clarkson's writings and it's only right then that my favorite book that has shaped our homeschool is Educating the WholeHearted Child. This is another book that I blogged through chapter by chapter – it's that good. Assuming that you already own a Bible and can only get one book, I think it should be this one!
What are your favorite homeschooling books to add to this list?