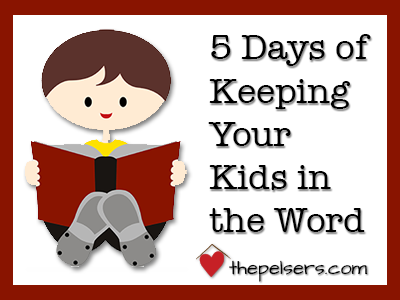 I'm passionate about getting kids into the Word and keeping kids in the Word. This 5 days series is all about introducing you to some of our favorite products and ways to keep your kids in the Word. Hope you find one or more things that will work well for your kids and your family.
5 Days of Keeping Your Kids in the Word
Day 1 – What's in the Bible?
Day 2 – Child Training Bible
Day 3 – Apologia's What We Believe Series
Day 4 – Grapevine Studies