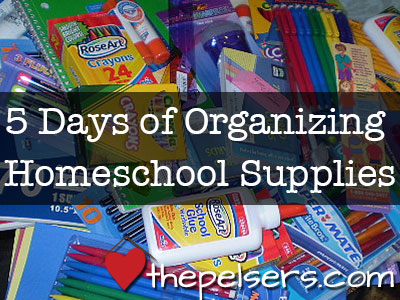 It's back to school time! Is your house being overrun by all those school supplies and books? Join me all this week for 5 Days of Organizing Homeschool Supplies.
Today let's tackle electronic files! Ebooks. PDFs. Freebies.
What do you do with all those electronic file that you've purchased or downloaded for free? Here's two solutions that I use:
Evernote
I keep all of my electronic files for homeschooling in Evernote. Anytime I download a new freebie or purchase a file, it goes into Evernote. The beauty of Evernote is it's organizational system. You can put your files into notebooks and tag them with key words. This makes it easy to search for what you want later.
Here are some tag and folder suggestions for organizing files in Evernote:
Subject
Publisher or site
Current school year
Age/grade
Purchased/Free
and much more
Best of all? Evernote is FREE! It's available on PC and Mac as well as multiple mobile platforms and web interface. You can get to your files from anywhere!
Dropbox
I use Dropbox for storing longer ebooks that I want to access on my iPad. This year we're using a number of G.A. Henty books that I was able to get for free in Kindle format. I keep those in a Homeschool folder in Dropbox. This makes it easier than Evernote to open the file on my iPad and read in the Kindle app. I do the same with PDF that I want to read and mark up in GoodReader app.
Dropbox is also FREE and available across devices. You get 2GB is space for FREE and can earn or pay for more space. If you use my referral link for Dropbox, you'll start off with an extra 500MB of FREE space. Get started with Dropbox!
Have you used these programs? Share in the comments! Leave us a link and show us some pics! For more tips using these programs for other things around your home, read this post.
Head over to Sidetracked Sarah to see all the topics and bloggers who are participating in 5 Days of Organizing and Cleaning: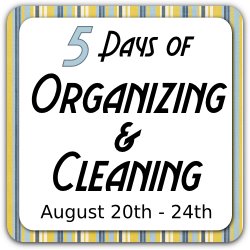 There's also a bunch of giveaways! Click over and scroll down to see all the awesome prizes!