There's no way that I could pull off a book club of this scale alone. No way. I have help from some amazing friends. Take a look at 10 contributors and supporters to whom I owe many, many, many thanks!
8 Book Club Contributors:
1 Amazing Homeschooling Company (and their employees including Michelle, Liz, Kyle, and others):

 and 1 sweet mom, homeschooling advocate, author, editor, and encourager (Zan Tyler):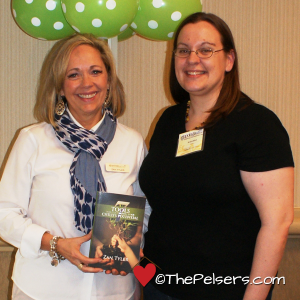 Me with Zan Tyler at Apologia Live
Photo courtesy of Michelle Eichorn at Apologa.
Please visit this wonderful contributors and supporters. Show them your thanks for making the 7 Tools book club come together!
Teach Your Kids to Have a Devotional Time
Teaching your kids grow their own faith doesn't have to be difficult. Get this downloadable guide to help you teach your kids to have their own devotional time!