Want to join the 7 Tools Book Club link up? Here's what you need to know:
Write a post on your blog.
Link up your blog post with the link up on the appropriate chapter each Monday during the book club.
Use one of the buttons or banners (see below) somewhere in your post so your readers can come back to the series and read other's posts.
Thanks for participating!

<div align="center"><a href="https://thepelsers.com/7tools" title="The Pelsers 7 Tools Book Club" target="_blank"><img src="https://thepelsers.com/wp-content/uploads/2012/05/7-Tools-Book-Club-Promo-125.jpg" alt="The Pelsers 7 Tools Book Club" style="border:none;" /></a></div>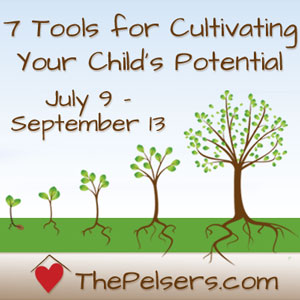 <div align="center"><a href="https://thepelsers.com/7tools" title="The Pelsers 7 Tools Book Club" target="_blank"><img src="https://thepelsers.com/wp-content/uploads/2012/05/7-Tools-Book-Club-Promo-300.jpg" alt="The Pelsers 7 Tools Book Club" style="border:none;" /></a></div>

<div align="center"><a href="https://thepelsers.com/7tools" title="The Pelsers 7 Tools Book Club" target="_blank"><img src="https://thepelsers.com/wp-content/uploads/2012/05/7ToolsBookClub125.jpg" alt="The Pelsers 7 Tools Book Club" style="border:none;" /></a></div>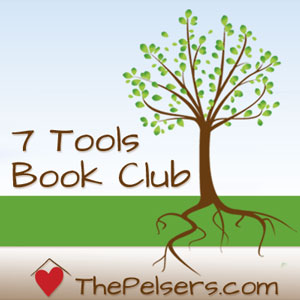 <div align="center"><a href="https://thepelsers.com/7tools" title="The Pelsers 7 Tools Book Club" target="_blank"><img src="https://thepelsers.com/wp-content/uploads/2012/05/7ToolsBookClub300.jpg" alt="The Pelsers 7 Tools Book Club" style="border:none;" /></a></div>

<div align="center"><a href="https://thepelsers.com/7tools" title="The Pelsers 7 Tools Book Club" target="_blank"><img src="https://thepelsers.com/wp-content/uploads/2012/05/7Tools600BannerwithDates.jpg" alt="The Pelsers 7 Tools Book Club" style="border:none;" /></a></div>

<div align="center"><a href="https://thepelsers.com/7tools" title="The Pelsers 7 Tools Book Club" target="_blank"><img src="https://thepelsers.com/wp-content/uploads/2012/05/7ToolsBanner600nodates.jpg" alt="The Pelsers 7 Tools Book Club" style="border:none;" /></a></div>