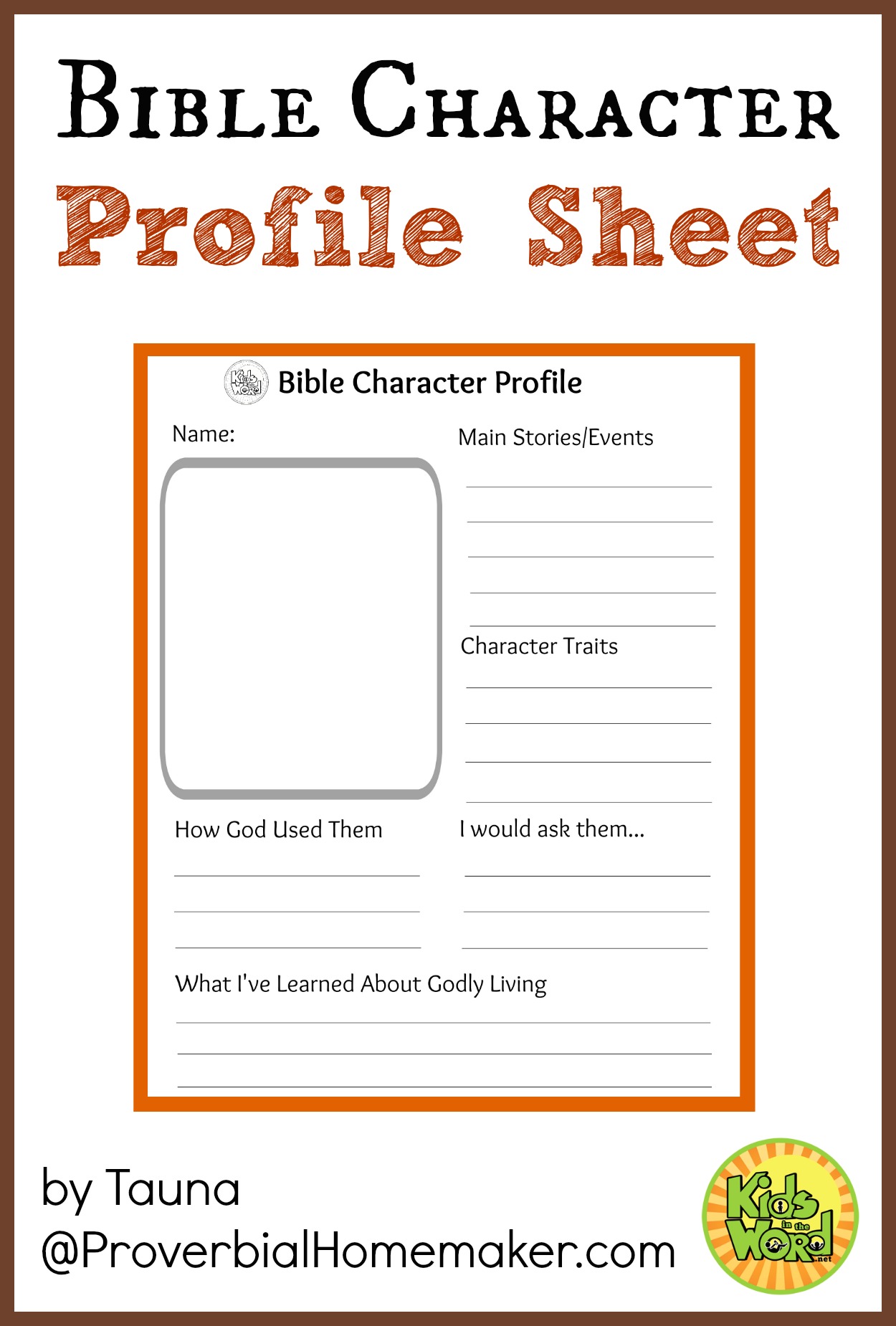 Studying the men and women of the Bible can be a powerful lesson for our kids as well as ourselves. Download this profile worksheet and use it to learn about the characters of the Bible. Here are some of the things your child can do:
Draw a picture of the character or a story they are involved in.
Jot down a few of the main events in their life.
List some of the main character traits, good and bad.
Write how they were used by God for His purposes.
Reflect on the story by writing a question they would ask the character.
Summarize what they learned about godly character and good choices by studying this person.
This study is perfect for about pre-K through 3d grade. You can use it as a stand-alone study or incorporate it into any Bible reading or studies you are already doing with your children. If your child cannot write yet, allow them to dictate their answers to you and draw the picture on their own. Study several Bible characters with your kids and put together a little notebook or binder of their findings!
Request your download using the form below to get started!
Free Bible Character Profile
Get this free Bible Character Profile Sheet to help your kids study characters in the Bible!