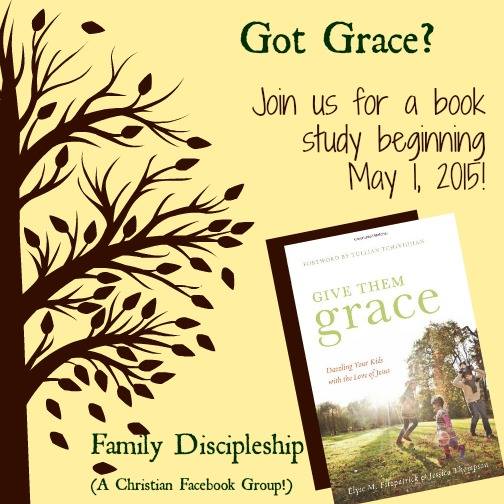 Rules. We all have rules in our homes we expect our kids to follow. The Bible has rules too, but none of us can save ourselves and live up to the standard of the law. That law exists to show us that we need a Savior.
Our kids need a Savior too. They can't perfectly follow the rules of our home just like we can't perfectly follow the rules of the law. How do you develop character and obedience in your kids without unintentionally modeling a works-based salvation?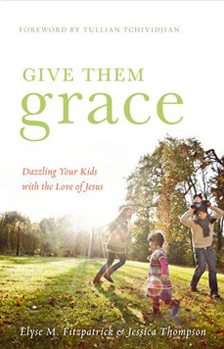 We're going to talk about this in our upcoming book club! We're partnering with our friends in the
Family Discipleship Facebook group
to host a discussion of
Give Them Grace by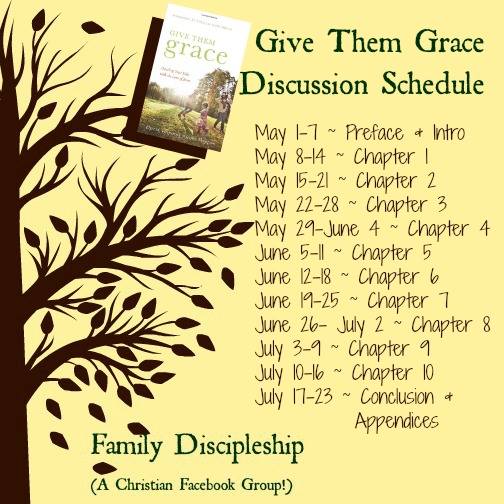 The book club begins Friday, May 1 with a discussion of the introduction and continues at the pace of one chapter per week. Our team is planning a post for you each Friday with reflection from the chapter for the coming week. We invite you to participate in the comments of the post and over in the 
Family Discipleship Facebook group
.
So, grab your copy of the book and request to join the Family Discipleship Facebook group. Give Them Grace is available at Amazon in paperback and Kindle formats. We begin in just two weeks!
Teach Your Kids to Have a Devotional Time
Teaching your kids grow their own faith doesn't have to be difficult. Get this downloadable guide to help you teach your kids to have their own devotional time!