Random moments to remember, thankfulness, and bragging on my boys: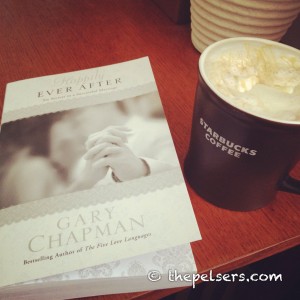 Ah, books.  I love books.
And homemade lattes in my favorite mug.  Vanilla latte with homemade whipped cream and drizzled with honey. Yum!
I posted my review of this book from Tyndale yesterday.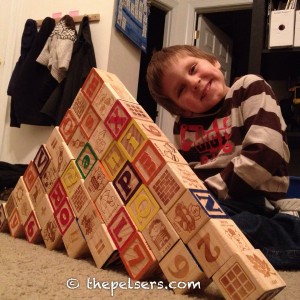 Does Jonathan have a structural engineer hiding inside?
Grandpa Pelser is proud!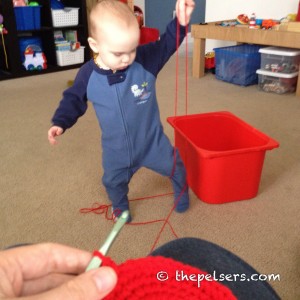 Jacob decided that he needed to help me make this hat for Jonathan's friend.
Help?  Um, not so much.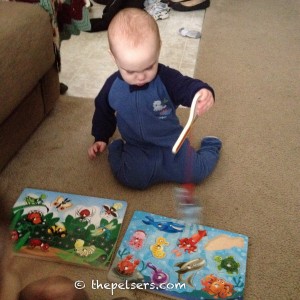 These fun fishing puzzles came in the mail the other day.  They are birthday presents from Auntie Corrie and Uncle Richard.
I was surprised that Jacob was able to hook pieces.  He had much more control with the pole and magnet than I expected.
See him in action:
Can't see the video in your email or RSS reader?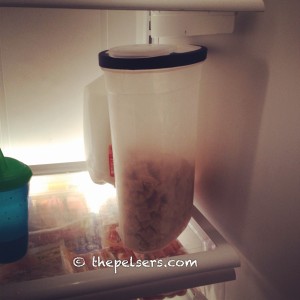 And then there are silly surprises…  like finding the cereal in the fridge this morning when I went to make breakfast for the boys.  Silly Daddy!
This is not where I'd recommend keeping your cereal.
And I'm thankful for Truth in the Tinsel.  We've been having so much fun each day during advent making our ornament and reading the Christmas story.  There are alternate schedules so you could still grab a copy of the book and join us.  See some of our fun from the past week in my Kids in the Word post from this week.
I'm also thankful for wonderful online friends with whom I can study the Bible.  You can join my Good Morning Girls group Journey Through Ephesians too.  Get the details and sign up.
What are you remembering, thankful for, or bragging on your kids for?
Linking up with…

Teach Your Kids to Have a Devotional Time
Teaching your kids grow their own faith doesn't have to be difficult. Get this downloadable guide to help you teach your kids to have their own devotional time!