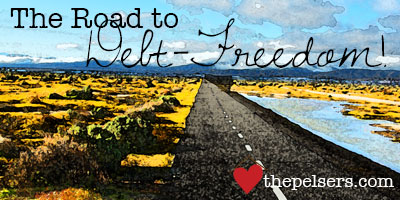 Ditch the Fees!
Banks are a necessary institution in our society, but it's still YOUR money. Don't let the banks nickel and dime you with fees!

Watch for Account Changes
When we moved to North Carolina many years ago, we opened an account with Wachovia. We had a simple, no fees checking account. We use ING Direct for our savings. Recently, Wachovia became a part of Wells Fargo.
At first, Wells Fargo kept the no fees terms on our account. Then about two months ago, we were notified that our account would be charged a monthly fee unless we met certain requirements. Uhm, I don't think so! I started looking for a new local bank option to keep from paying fees on our checking account.
Make a Change
I came upon Charlotte Metro Credit Union. They offer a simple, no fees checking. Perfect! I dreaded having to make the switch, but it was surprisingly easy. I was able to open the account online, transfer the money from my Wells Fargo account, and I got a personal email from an CMCU employee making sure that we got everything we needed and offering assistance.
Warning: Credit unions usually require some kind of initial membership which means putting a specified amount of money into a savings account. These requirement vary greatly. The credit union we used in California required $1 per member. CMCU required $25 to be put in our member savings account to start our membership. This minimal membership requirement is usually worth the long term savings in other fees. Plus that money is usually available to withdraw when you close your accounts.
Alternative Banks
We keep a local bank with enough money to access if needed, but we use ING Direct as our primary bank. The online interface is user-friendly and the savings account interest rate is usually quite higher than the average bank. They also offer easy, free bill pay and person to person payments.
Moral of the story?
Here are my tips to ditch the fees:
Watch for changes to your banking accounts, especially the addition of fees.
Look into a local credit union.
Consider an alternative bank like ING Direct.
Are you paying unnecessary fees? Are you working towards a debt-freedom goal?  Share in the comments!