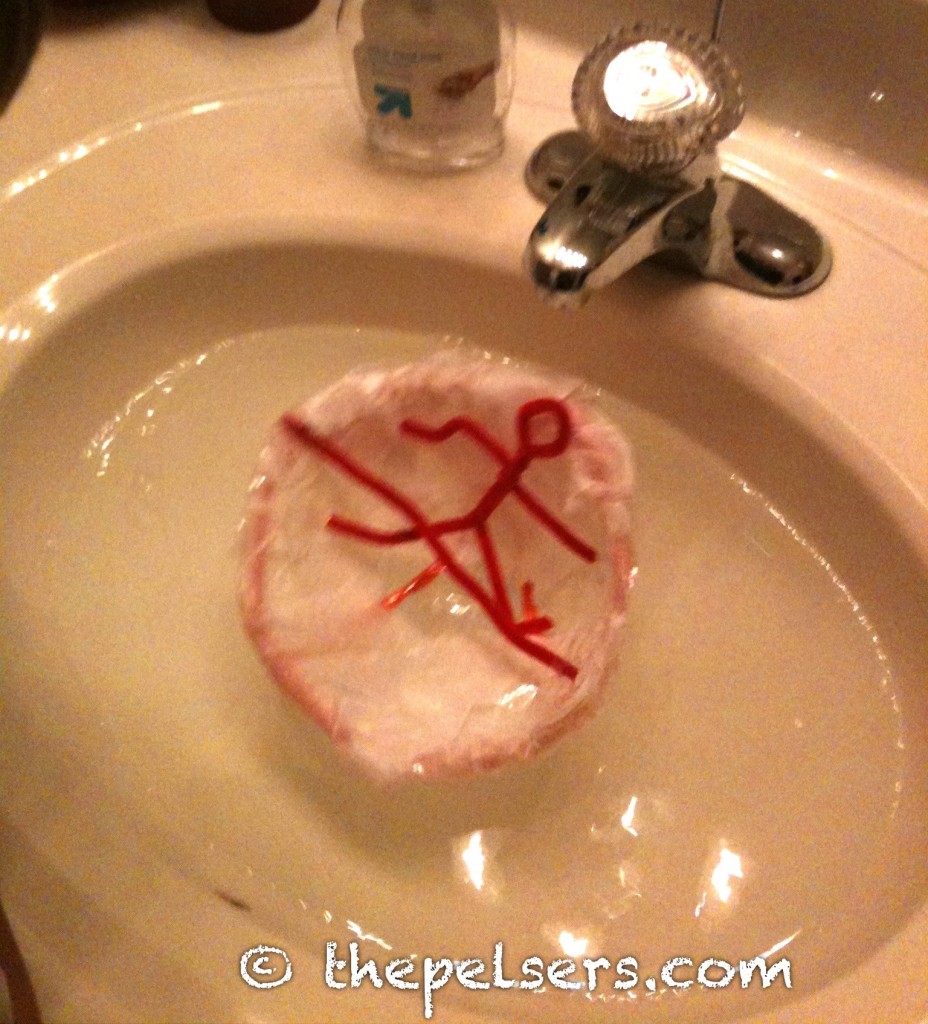 This is a coracle and a pipe cleaner man.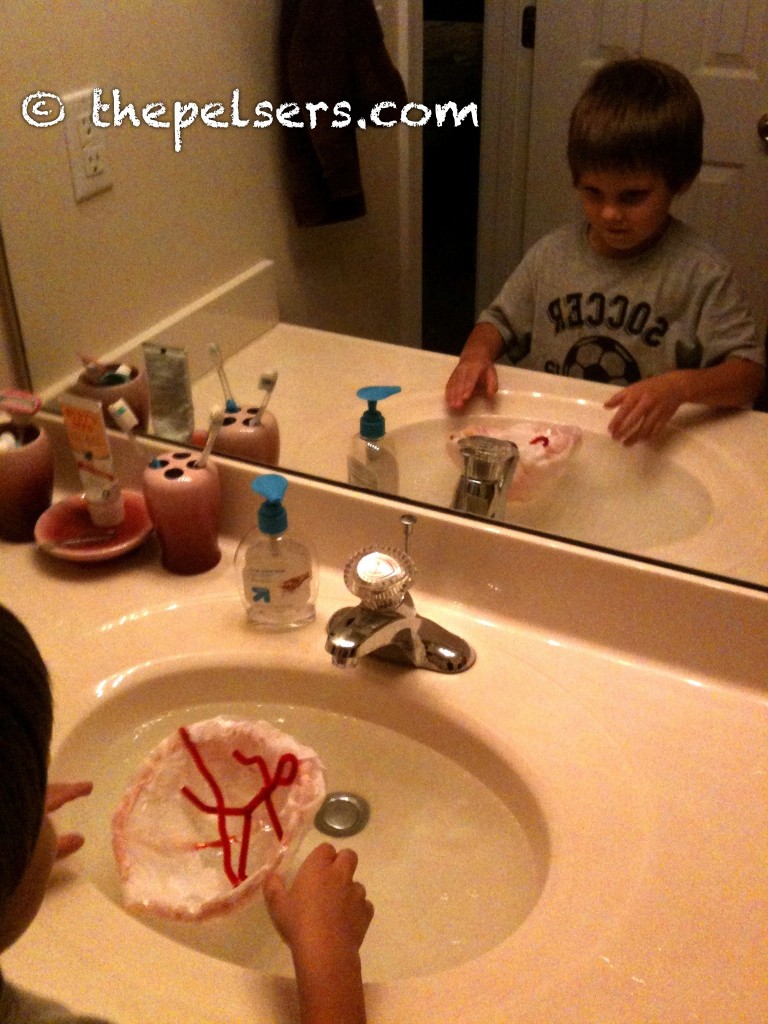 This is Jonathan floating a coracle in my bathroom sink.
We made this circle boat from the The Usborne book of Living Long Ago (see pg. 75), which is a part of our Sonlight Core A curriculum.  Jonathan and I made it together during the day out of pipe cleaner, a plastic grocery bag, and packaging tape.  Before bed, Daddy and Jonathan testing out the boat in the bathroom sink.
Take a look at what happened to poor pipe cleaner man:
Can't see the video in your email or RSS reader?
Poor, poor pipe cleaner man.  I think his drowning was worth the fun and learning about ancient boats called coracles.  What do you think?  It was also a great way to include Dad in our homeschooling.