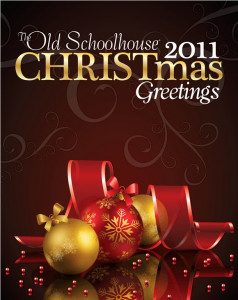 Go grab your free Christmas Magazine from The Old Schoolhouse Magazine!  Don't you just love all the fun free stuff that The Old Schoolhouse Magazine puts out?
Don't miss this too: New and renewal subscriptions are just $7.95 right now.  Normal price is $25.  That's a great price for the new monthly interactive magazine format which rolls out in January.  Might be the perfect Christmas gift for someone on your list this year!
I'm a member of The Schoolhouse Moms Squad.