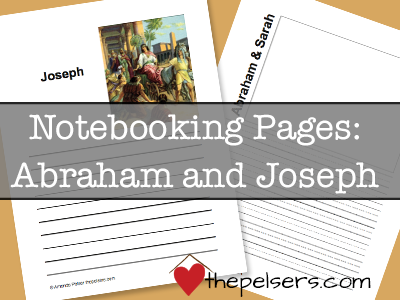 In Chapter 6 of Story of the World, we learned about the early Jews including Abraham and Joseph. Whether you're using Story of the World, Mystery of History, another history curriculum or just notebooking through the Bible, here are some notebooking pages to help your student(s) process what they've been learning.
These notebooking pages include:
Abraham and Sarah Primary
Abraham and Sarah Lined
Joseph Primary
Joseph Lined
Joseph with Image Primary
Joseph with Image Lined
Enjoy! Be sure to come back and share in the comments how you've used our notebooking pages!