I homeschool for so many reasons, not the least of which is that I can do a better job one on one (or one on two) than a classroom teacher with 25-30 (or more!) kids.
There is no room for debate here; there's no doubt that a personalized education far exceeds a factory model.
Except.
What if we're treating our homeschooled children as if they were seats in an assembly line education?
When my kindergartener showed signs of reading readiness, I quickly purchased Handwriting Without Tears and Hooked on Phonics, and I printed hundreds of pages' worth of sight words and Montessori materials from my favorite early childhood websites.
I'm not kidding.
My daughter hated Hooked on Phonics. She made a snowman with the Handwriting Without Tears play dough. The materials I printed sat in a dog-eared pile until I threw them away.
My daughter was ready – and eager – to learn to read, but she didn't fit the mold I tried to force her into.
I should have known better. I have a master's degree in teaching and curriculum. I spent all of my undergraduate and graduate education learning about learning styles, designing differentiated instruction, and preparing authentic assessments.
But I also taught astronomy and geology in a public high school for 10 years, and I learned to fit the kids into the arbitrary curriculum.
After some soul searching, I realized that the curricula I chose was never going to work for my precocious student. I needed to get to know her learning style and her personality as a teacher instead of knowing her as a doting mother. Once I did that, our school time became dramatically easier.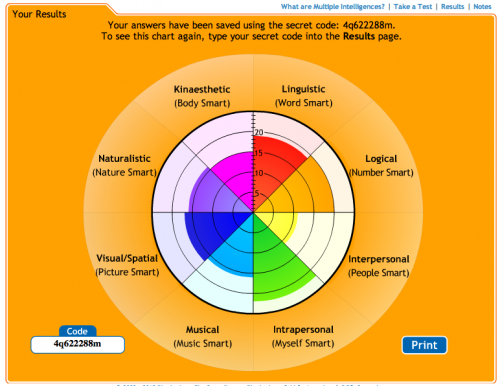 Getting to Know Your Homeschool Student
Here are a few resources that will help you get to know your student better. Among the articles and tools are quizzes to help you determine your child's learning style as well as explanations to help you figure out how to best teach her. The image above comes from link #3.
Do you know your children's learning styles?
Does it play a part in your homeschool planning?
Teach Your Kids to Have a Devotional Time
Teaching your kids grow their own faith doesn't have to be difficult. Get this downloadable guide to help you teach your kids to have their own devotional time!