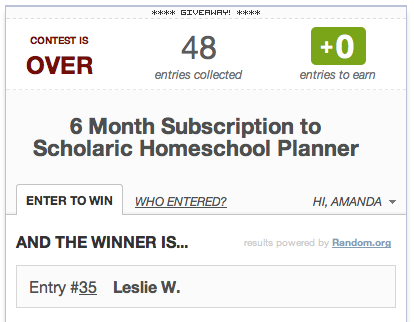 The winner of the Scholaric giveaway is Leslie W.  I know that Leslie is a brand new homeschooler and Scholaric will be a wonderful resource to her as she gets started with her son.
Not familiar with Scholaric homeschool planner?  Go back and read the 10 Reasons I love Scholaric and try it out for 15 days for yourself.
Huge thanks to Jeff at Scholaric for sending my family to the Teach Them Diligently convention to represent Scholaric!