I made some gluten free banana bread and muffins this weekend. The boys were so excited – to help and to eat. Jonathan and Jacob stood on the stool together watching, dumping, and stirring. I'm sure there was batter licking going on when I wasn't looking. I've had this recipe from Josh's mom for many years, but I've tweaked a couple things recently as I've experimented with new-to-us gluten free flour options.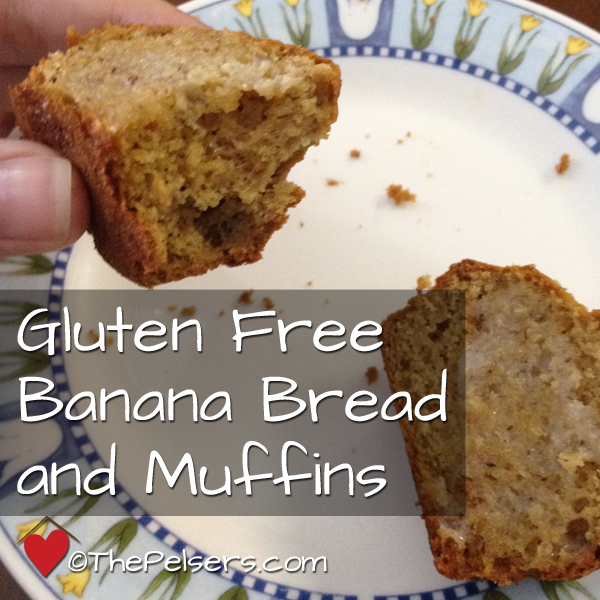 Gluten Free Banana Bread and Muffins Recipe
Ingredients
½ C. oil
½ t. salt
1 C. sugar
1 ½ t. baking soda
4 eggs, separated
1 t. baking powder
1 C. mashed bananas (2-3)
½ chopped nuts (optional)
2 C. brown rice flour
Instructions
In a small bowl combine dry ingredients and set aside. In a large bowl mix together the oil, sugar and egg yolks – reserve the egg whites in a medium sized bowl. Beat the egg whites until stiff and set aside. Add the mashed banana to the sugar mixture with the beaters. Mix in the dry ingredients. Stir in the nuts if desired. Fold in the stiffened egg whites. Pour into a greased loaf pan. Bake 325 for 1 hr. 15 minutes or until done. May also be made as muffins.
Modifications
I substituted 1 cup of sorghum flour for 1 cup of the brown rice flour. This in combination with using good baking powder made the bread rise well and have a great texture. Josh's litmus test is always how gluten free baked goods compare to their gluten counterparts and this sorghum substitution passed with flying colors!
Jonathan approved: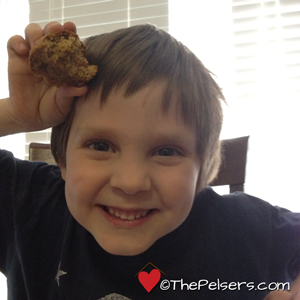 Jacob climbed the stool and helped himself to this second muffin. I think he approved too.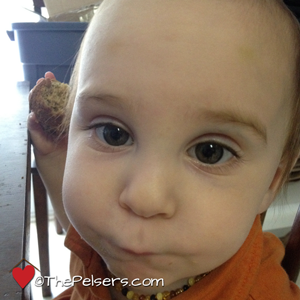 My boys love banana bread! Do you have a favorite banana bread recipe? Have you ever baked with sorghum flour?