Random moments to remember, silly boys, and thankfulness: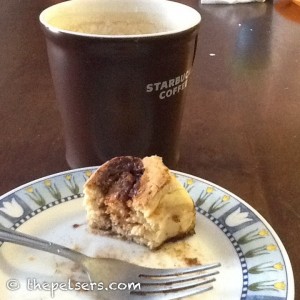 Yummy gluten-free cinnamon rolls.
These made my Joshua very happy!
I used this recipe, but because we're no longer dairy-free, I used regular milk and I used butter in place of the shortening.  There's no yeast in this recipe so there's no rise time and they have a little bit more of a biscuit texture.  Make note that there's also no salt in this recipe.  Definitely needs a little salt.
I think these will reappear Christmas morning at our house.
Seeing Grandpa graduate.
The boys and I watched Josh's dad graduate with his Master's in Science and Religion from Biola University.  The ceremony was streamed live from Los Angeles and we watch from our home in North Carolina.  Technology is amazing.  I took this picture with my phone of the computer screen when we saw camera catch Grandpa (on the end right up front).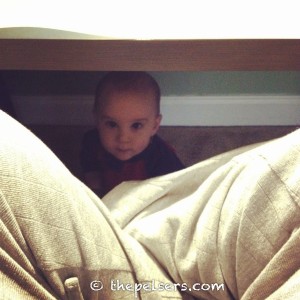 Silly Jacob under my desk.
This is one of Jacob's favorite places to play.  At my feet.  Under my desk.  He doesn't seem to care that he hits his head repeatedly when he stands up.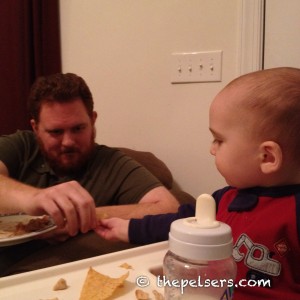 More spicy bean dip, please!
Jacob polished off his own beans the other night and started handing his chips to Daddy for more bean dip.  This boy loves flavor and spice.
I made my bean dip with homemade pureed pinto beans and mixed it with homemade salsa made from tomatoes out of our garden this summer.  The salsa had a generous amount of jalapeños. And still Jacob asked for more.
Jonathan?  Well, he had plain beans with his chips.
What are you remembering, thankful for, or bragging on your kids for?
Linking up with…