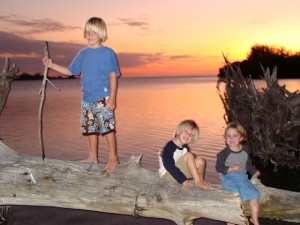 I always know where the exits are located.
I don't sit with my back to the door in a public place and
I make it a point to remain aware of my surroundings at all times.
From the time my firstborn was toddling around I began teaching him
how to stop, drop, and roll and how to cover his neck if a dog attacks.
Yes, I know – they have a pill for this affliction.
Yet, I've traveled at every opportunity both near and even half way across the globe
I don't live in fear – I simply like to be prepared!  
That same uber sense of awareness which gives me the confidence to embrace adventure
translates into parenthood a bit differently. 
If I'm not extremely careful – I can become a wee bit over protective.
(shhhhhhh – don't tell anyone)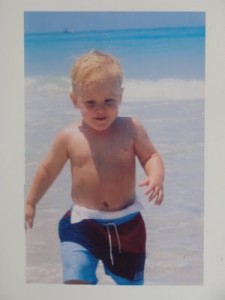 firstborn son
The moment I first looked down at the tiny baby in my arms
I could hardly breathe.
It literally took my breath away
The overwhelming sense of responsibility and fierce protective instinct
 kicked into high gear immediately! 
You know – God really does have a sense of humor 
 here's the proof in living color: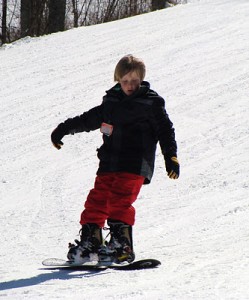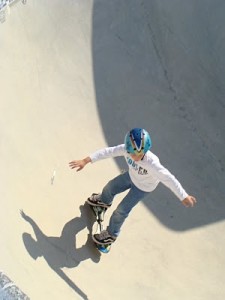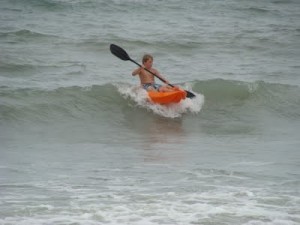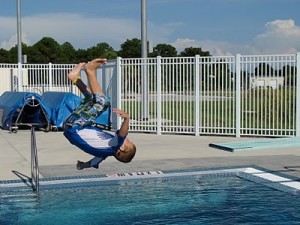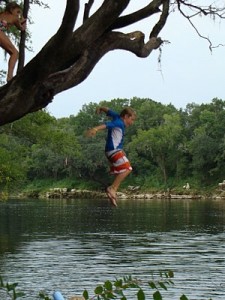 That's my firstborn baby boy
 God gave me three of them
     . . . . . . . and he's my most cautious!
Talk about throwing me right into the deep end! 
I figured out pretty early on that unless I learned to trust God with my boys
. . . . . . .  well,  I wasn't going to make it!
There was one time in particular when I had to put my money where my mouth is.
He was barely five years old and hadn't felt very well.
We were planning to leave for family vacation and he begged to go to
the Walmart with me to do the "vacation shopping"
I, being the protective mother and all, took his temperature
It was normal and he promised me that he was feeling much better
So, I headed off to the store with two kids in tow
The first thing we did was turn the car in for a needed oil change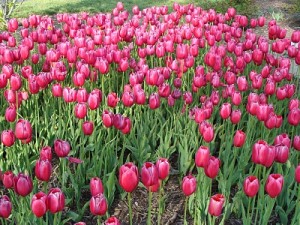 Within a few minutes – he started shivering all over
I realized his temperature was rapidly rising
I pulled Tylenol off the shelf for him and immediately headed back to try to get my car
The word "seizure" went through my head
I asked an employee for help – as panic started to set in
I pulled everything out of my cart and told them I had to leave
"we were having an emergency"
I carried my son quickly to the car
(To this day, I use a fake name at Walmart because I'm certain
they think I am a crazy woman )
I didn't get even a full mile down the road when I looked in my rear-view
in time to see his little eyes roll back in his head
He began to seize violently, I'd never seen anything like it
I couldn't breathe
Moms know, when you see a potentially life threatening situation with your child
the rest of the world STOPS turning
I managed to get the vehicle to the side of the road while dialing 911
It's as clear as if it happened yesterday – every word from my mouth . . . . .
I went from talking to the 911 operator, to talking to my son, to praying right out loud
and then back through the same cycle several times over.
"Dear God help my baby!" 
He was still seizing when they put him into the ambulance
but it wasn't until I was expected to take my hands off of him and leave him there that I had
a full understanding of what it means to "release him to God" 
In order to get him to the hospital I had to leave him in their care and get back into
my car with the other baby and drive there
I'm sure it was only minutes- seconds even
but in that time I knew I would either completely loose it – or I would turn him over to
the One who created him.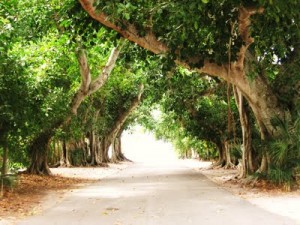 I bowed my head and thanked God for the opportunity of being his mother
 I asked Him to take care of my son
then I acknowledged that he was not mine at all – that I had no right
I relinquished my will in that brief moment
and bowed willingly before the thrown of my King.
"Not my will, but Yours God" 
"Not my life, it's Yours"
"Not my child, he is Yours" 
I was filled with the peace that passes all understanding.
When I left him – he was still seizing.
Within 10 minutes my phone rang
It was my son – calling from the ambulance- he was speaking and answering questions
(believe me, I was asking them)
No brain damage
In the book How to Have a HEART For Your Kids Rachel Carman says
"I believe in a big God. I believe in a God who grants the desires of hearts yielded to Him –
those who dream big, God – sized dreams"
If your hearts desire is truly yielded to Him then you want nothing but what He has for you.
His will is your hearts desire
There is no where more difficult to live that out loud – than when it comes to your children.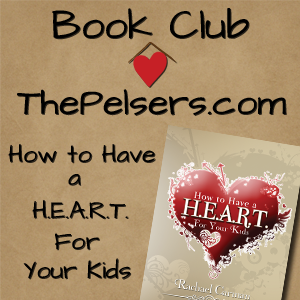 She delves so much further into releasing your children to God and what that looks like in a
day to day scenario. Daring to dream for your kids, guarding that vision, covering them in
prayer and then trusting God with their lives are just a few of the topics covered in
Chapter 4 alone. I may have passed muster over the course of the hour or so during
our crisis – this book has helped me learn how to really live that kind of faith daily.
"Sons are a heritage from the Lord, children are a reward from him, 
Like arrows in the hands of a warrior are sons born in one's youth, 
Blessed is the man whose quiver is full of them." 
With the Lord's help, I may manage to survive my three after all!
I want you to know true peace in your life – I want you to live that out loud with your kids
I'll be practicing these principles right along with you – I may need some reminders here
and there along the way – but I'm convinced, there is no better place for us to be than in the
center of His will 
– no matter what that may look like!