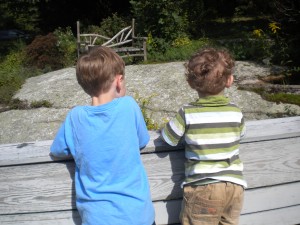 God's timing is perfect. I have learned to trust the instincts, the gentle leadings, and follow where He guides. Out of all of the studies, and book groups, and new commitments that were starting at the new year, I knew from the moment that Amanda mentioned this book that I was supposed to take part.
Then I found out that I was the only non-homeschooler in the group. And that not only do I not homeschool, I also work full time outside the home. After making sure that it was a "parenting" book and not just a "homeschool" book, I sat down and got involved.
Let me tell you this right off the bat. This book? Changed my life. Let me give you the back story. My husband and I had a tumultuous engagement. It was so difficult that if God had not revealed to me clearly on the day that we met that I was going to marry that foolish man acting like a seventh grader (in the good way, not the disrespectful way — he was a youth pastor, after all), I would not have stayed in the relationship. It would have ended within two months. Maybe sooner. We are both profoundly grateful for God's repeated confirmations that A) we weren't crazy and B) we really were supposed to get married.
One of the most amazing ways that the Lord confirmed our future together I describe in my post about chapter 4, Releasing Your Children to God. Cliff notes version: During church one Sunday, the Lord gave my then fiance and I the same vision at the same time about our son, who we learned that day was to be named Stephen. Through this book I was reminded of the vision, and heavily convicted and encouraged to start laying the foundation and groundwork of scripture memorization. Since I read that chapter, Stephen has memorized five verses. Also since that time, the spiritual warfare has increased about fifteen-fold.
Rachael Carman lovingly tells her story through the pages of the book. I immediately related to her passion for her career as a high school teacher, since I am the band director in a public school. You can just tell that she would be the best mentor ever, and that your honesty and authenticity would be safe with her. In the beginning of the book she rallies us to get our Hearts right with God. Lay down idols. Search your heart for the idols if you don't find any right away. And in the end of the book she reminds us that we have to live the truths that we are teaching to our children.
As a result of those calls to action, I dealt with my pride that was tangled up in fear about how my son would behave at school, and reflect upon me, as a teacher in the same school. I began to take the time with my children more seriously. Leaving the laptop closed (more often) until they were in bed. (This one is still a work in progress.) Because of the calls to action, we are discussing our faith, and living it out in a more obvious way.
The one thing that I should have expected but didn't, was the intense longing that the book created in me to be able to shield and protect my precious sons from the influences of the world. But, unfortunately, in our circumstances, it is simply not possible. It's not just a financial decision. I know with absolute certainty that I am called to be teaching where I am. I bring this to Him all the time, because the budget is scary right now. As a music teacher, when numbers are crunched and the hard decisions are made, we are often the first ones that take a hit. But every year that we have faced those situations, the Lord has quieted my spirit within me, and re-affirmed His calling, His planting of me in that particular school.
But when my son comes home with me from school and calls me terrible names, and acts out with defiance and disrespect, I am quick to blame it on the influences at school. But I know the truth. While some new vocabulary words have entered the picture, the behavior is, unfortunately, normal for the age. And we will persevere. (I can do all things through Christ who strengthens me. Philippians 4:13) (Even deal with my son while my husband is working nights during the school year.) (Even when it means that I am crying myself empty on a more regular than I would like it to be basis.)
Then I remember that the Lord is patient with my rebellious self. And I think about the grace, forgiveness, mercy, and patience that are given freely every day. I remember that my sons, who I love so very much, are not really mine. They are His. When I intentionally adopt the mindset of raising them for Him, it puts everything into focus. It takes the sting out of the behavior that hurts so much, and I am free to see it as simply needing redirection and correction. That freedom from the emotional piece is a brand new concept that will most likely take the rest of my life to learn.
I am incredibly grateful that I joined the book club, because not only did the truths and ideas change my heart, mind and focus, I have met some amazing women through it. It has been so exciting to be a part of it, and I am really looking forward to the next one! Thank you, dear Amanda, for your faithfulness in this journey. It was such a thrill to see how He brought it all together!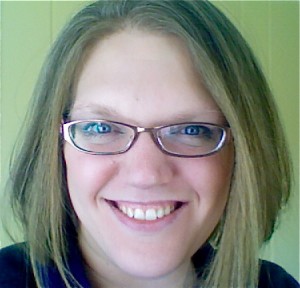 Meredith was born, raised, and now raises her family (with her husband Randy) in the beautiful state of Maine. Together, they are planting a church, relying on God every step of the way. She also has the privilege of being the band director for the town where they live. Life is full, busy, and full of laughter and music. Meredith blogs at My Journey to Authenticity, and can also be found writing for Must Love God and 3 in 30.