We have it easy in the United States and other English speaking areas of the world when it comes to homeschooling. We have more homeschooling materials available to us than we could possibly ever use over the course of a lifetime. Contrast that with the lack of homeschool materials for non-English speakers.
There is a large homeschooling movement in a certain large east Asian nation. In order to protect them, we're going to call that country by the acronym CLEAN. Homeschoolers in CLEAN don't have homeschooling books in their native language. It takes a lot of money to translate and print books for those in CLEAN.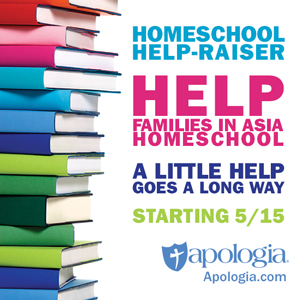 Apologia is trying to do something about this lack of resources, but we need your help. Every donation helps bring Apologia one step closer in having their first homeschooling book translated and prepared for those homeschooling in CLEAN. As an additional incentive, Apologia is offering prizes for those who donate at least $5. You can go here to donate. In the referral field, put thepelsers.com.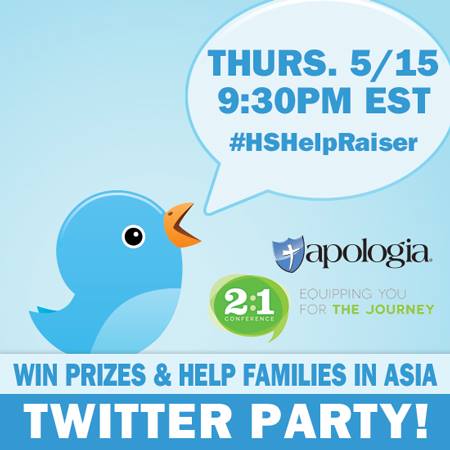 You can also join in the fun with a Twitter party, tonight 5/15 at 9:30 pm Eastern. Follow @apologiaworld, @2to1Conf, and #HSHelpRaiser to party with us.
Don't forget to go here to donate and put thepelsers.com for the referrer. Even $5 makes a difference!