I want to introduce you to some new friends:
A Journey Through Learning
.  They make lapbook kits.  Lapbooks are creative notebooks usually made from file folders that you can make to go along with any topic you're studying.  Here's an example of a lapbook: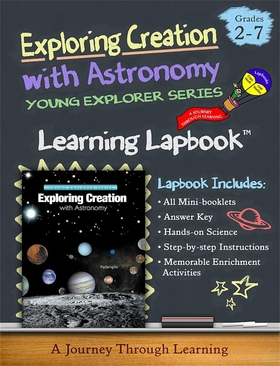 A Journey Through Learning has wonderful full-color and black & white printable lapbooks to go with Jeannie Fulbright and Apologia's Exploring Creation Series.  Jonathan has been studying Astronomy so we're making their science lapbook for Astronomy.  I can't wait to share it with you.  Look for a post on that later this month!
We have a very special giveaway for you today: A Journey Through Learning is giving away 5 downloadable Apologia Science lapbooks to my readers.  Each of the 5 winners will be able to choose one downloadable Apologia Science lapbook.
Follow the instructions in the Rafflcopter form to enter!

a Rafflecopter giveaway
Can't see the Rafflecopter form in your email or RSS reader?
A Journey Through Learning is also sponsoring my daily email this month.  Have you signed up for my daily email list?  Through March 31, there's an exclusive discount code (located right below AJTL's banner image and just before the first post in the email) for A Journey Through Learning's Apologia Science Lapbooks.
A big welcome to A Journey Through Learning as a sponsor at The Pelsers!  Don't forget to sign up for The Pelsers's daily email to find that exclusive discount code.  And, if you'll be at Teach Them Diligently next weekend, be sure to visit Nancy and Paula's booth in the vendor hall.