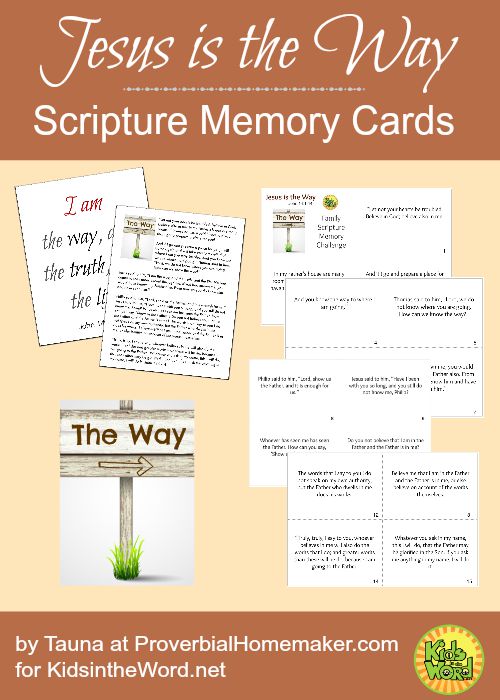 The August scripture cards are here for the Kids in the Word Family Scripture Memory Challenge!
We will be memorizing John 14:1-14, where Jesus says that He is the way, the truth, and the life! This memory challenge is a little different than the others because it contains dialogue. This may actually make it easier to memorize because there can be more acting out and voice/motion changes than in the other ones. I can't wait to try it out with my kids! I think they will enjoy it.
Jesus is the Way Scripture Memory Cards Printables
Request your download using the form at the end of the post and get started!
You can find more ideas and resources for memorizing scripture here. Pick some to try out and get started today! It's a great activity to do in the car, around the dinner table, or during a bedtime routine. Few things are more worthy than hiding the Word in our hearts!
Jesus is The Way
Get these printable cards to help your kids memorize that Jesus is the Way from John 14.