Are you a tea drinker? Looking for ways to save money? If yes, this post is for you.
I'm a tea drinker. I've never been a fan of coffee. For me to drink coffee, it has to have a ton of sugar, milk, and flavoring. Once you've doctored it up that much, what's the point? I'll stick to my tea most of the time!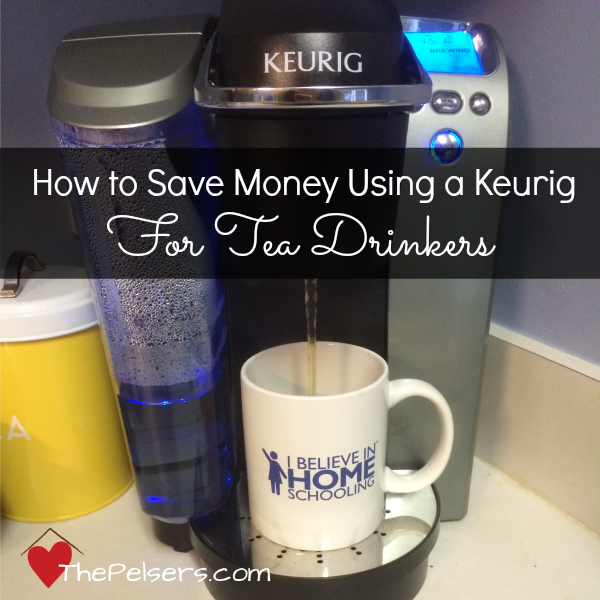 Being a work-at-home(schooling) mom, I like to be able to make tea quickly and easily so I can drink it throughout the day. Running the tea kettle is time consuming. Making a pot of tea in my press pot results in reheating my tea in the microwave when I want another cup. Yuck!
After a visit to my sister's house this summer, I was hooked on using her Keurig machine with tea bags. Then I found out about the reusable filters. I just knew that those little reusable filters had to work for loose tea. I couldn't continuously buy k-cups, but I could use loose tea in the reusable filter.
Using Your Keurig for Tea
I made a short video to show you how to save money using a Keurig for tea. Here I am in my kitchen with wet hair, getting my day started. You can hear my boys playing in the living room in the background.
Can't see the video in your email or RSS reader? Click over to the post to watch.
Keurig for Tea Tips
Some helpful information and links:
I love using my Keurig for tea!
Do you have additional tips for saving money with a Keurig or tea tips? Share in the comments!