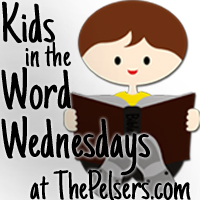 Do you struggle to find ways to help your older kids, specifically your teens, get into the Word? Then I've got a great resource for you. Cheryl Pitt, founder of the 2:1 Conference, has created a Bible study for your teens called 180 Days in the Word.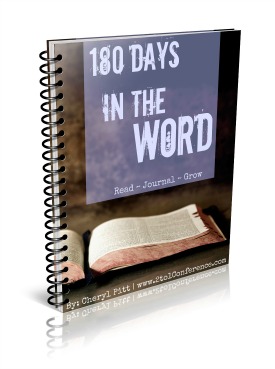 Why 180 Days?
The typical school year is 180 days long. In some states, even as homeschoolers, you're required to log 180 days. There's no better way to start your school day than with the Word, so Cheryl has put together a guide to help your teens read the entire Bible in 180 Days in the Word.
The Whole Bible in 180 Days
Your teens may think that reading the whole Bible in 180 days in impossible. Not so. 180 Days in the Word breaks it all down into an easy to follow 5 day a week schedule. And yes, there are even a couple of grace days built in just in case you get behind. Plus, Fridays are just for reflection, so if you get behind, you're encouraged to catch up on those days.
180 Days of Journaling Through the Bible
I love concept of notebooking and journaling, even for young children. In 180 Days in the Word, there are two journaling pages for each week to help your teen process what they have read. There's also a memory verse for each week from the scheduled readings.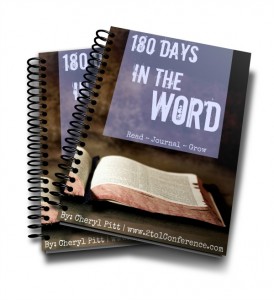 Get 180 Days in the Word
I love this format and the layout of 180 Days in the Word is great. It's a great way to get your teens into the word! Want a copy for your kids? The regular price of 180 Days in the Word is $7.99, but right now it's on an introductory price of just $4.99
Buy your copy of 180 Days in the Word now!
Want to win a copy of 180 Days in the Word? Cheryl has graciously offered to give a copy of 180 Days in the Word to one of my readers. Use the Rafflecopter form below to enter:
What's your biggest struggle in getting your older kids in the Word regularly? What has worked well for you? How have you kept your kids in the Word this week? Share in the commentsand/or link up a blog post about kids AND Bible, character, or worldview.