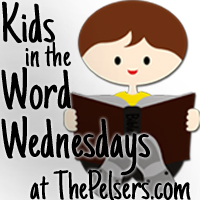 Last week, I shared how Jonathan has been reading through Genesis. He was so excited to finish that he read two chapters on Thursday and two on Friday. He was really anxious to start Exodus on Monday!
I had to kick it in gear and make a new Bible Reading Journal for him over the weekend. So, Exodus is now available for you too!
Want to try a Bible Reading Journal with your kids? Exodus with primary writing lines in now available below. For more information on how to use this journal be sure to read these posts: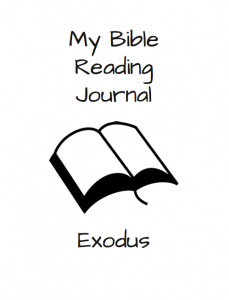 Download your Exodus Bible Reading Journal:
How have you kept your kids in the Word? Share in the comments and/or link up a blog post on kids and Bible, character, or worldview.