Updated: Get the New Testament Bible Reading Journal at Kids in the Word!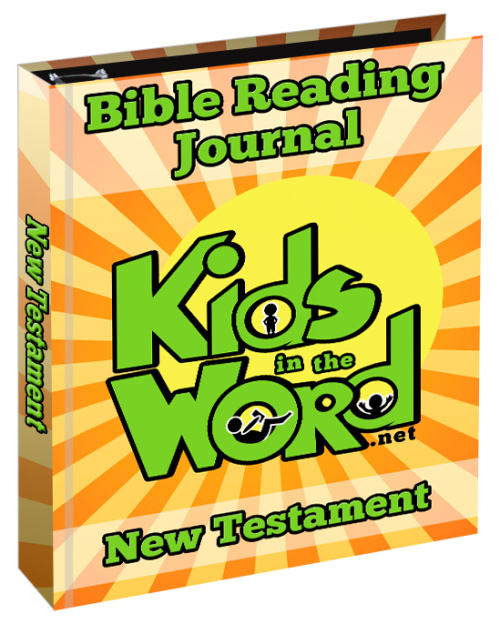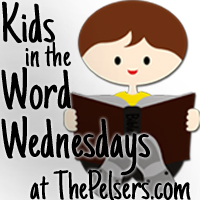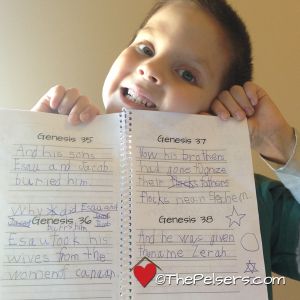 Jonathan has been reading through Genesis using the method I described here. He's been starting his school time each week day by reading one chapter and writing in his journal. He's in Genesis 46 this morning and so excited that he has almost finished the book of Genesis. He says he wants to read Exodus next. As you can see, we get some doodling in addition to journaling.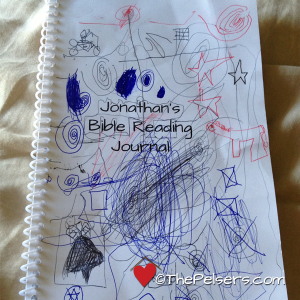 We're using this simple printable that I created. Each page is half of a letter sized sheet of paper and I bound his using my coil binder. You could staples yours or use a 3 hole punch and a small binder. I used cardstock for the front and back covers to help it last longer. The cover of Jonathan's is also personalized with his name… and lots of his doodles!
Want to try a Bible Reading Journal with your kids? I only have Genesis available right now and only in a primary lined version. (If there's sufficient interested, I'd be happy to convert this to regular lines for older kids. Leave a comment if you'd like this.)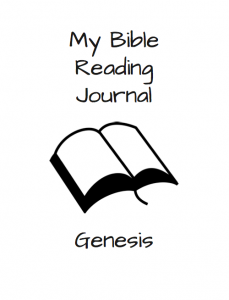 Download your journal:
How have you kept your kids in the Word? Share in the comments and/or link up a blog post on kids and Bible, character, or worldview.