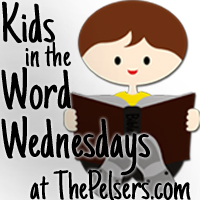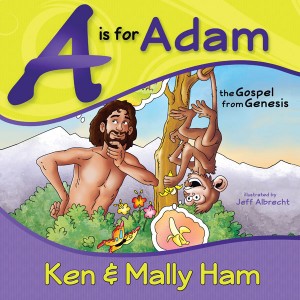 Have you seen A is for Adam from New Leaf Publishing Group? Is a journey through the ABC's with Adam and Eve.
Take a look inside:
Can't see the video in your email or RSS reader?
The book is made to stand up so you can show the student the illustrate side and the teacher can look at the discussion guide on the back. On the student side, you'll find a full color image representing the letter of the alphabet along with a quick rhyming verse describing the word chosen for the letter. On the teacher's side, you'll find the simply rhyming verse, a starting point for discussion, and much more to help your child understand the discussion.
NLPG also offers FREE downloadable coloring pages to go with this book. My boys have really enjoyed coloring the coloring pages. Because we are in a home church environment, I like going through a page in this book before service and then letting them color the page during service.
A is for Adam is a great resource for your little ones! Would you like a copy? I have some how ended up with a second copy of this book and I'd love to give it to one of my readers. Use the Rafflecopter form below to enter to win a copy of A is for Adam.
How have you kept your kids in the word this week? Share with us in the comments and/or link up a blog post about kids AND Bible, character, or worldview.