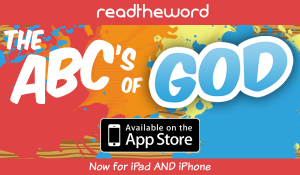 My boys have been playing with a iPad app called The ABC's of God. The app was created by a missionary dad.
Here a quick video highlighting The ABC's of God:
[youtube http://www.youtube.com/watch?v=c7ht_w8SUjw&version=3&hl=en_US]
Can't see the video in your email or RSS reader?
Here's what we've liked about it:
Variety – there's tracing, letter recognition, letter/word search, and much more.
Teaches some big words and concepts about God.
Fun and engaging.
My boys will sit with this app for hours if I'd let them. It's a great educational app for learning the alphabet, but even better is that they are learning about the attributes of God at the same time.
You can find the The ABC's of God in the iOS App store:
iPhone – $.99  
iPad – $1.99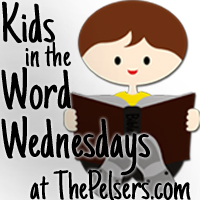 Have you tried this app? Share your thoughts in the comments after you download it. How have you kept your kid in the Word this week? Share in the comments or link up a blog post about kids AND Bible, character, or worldview.
Edited: I'm still experiencing issues with Inlinkz code. Please feel free to share links to your Kids in the Word posts in the comments.
Disclosure: We were give a free copy of this app in exchange for an honest review. This post contains affiliate links. 
Teach Your Kids to Have a Devotional Time
Teaching your kids grow their own faith doesn't have to be difficult. Get this downloadable guide to help you teach your kids to have their own devotional time!