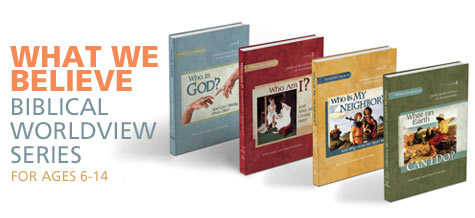 Jonathan and I have been working our way through Who is God?, which is the first volume in the What We Believe Series from Apologia. Apologia gave Who is God? and the additional resources to us to go through so we could share our experiences and thoughts with you. We finished it a few weeks ago. So what did we think?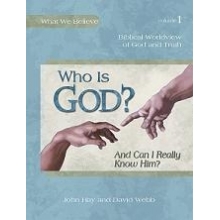 Who is God? – Not a Bible Study
Who is God? is not a Bible study. It's a worldview curriculum. It talks about right beliefs and ways of thinking that are based on the Bible. There's plenty of Scripture throughout the book, but please don't mistake this book for or use it to replace Bible study. Who is God? explains what a worldview is, why we need to have the right worldview, the nature of God, and salvation.
Who is God? – Additional Resources
In addition to the text book, the What We Believe series has a journal, coloring book, and audio CD for each volume. Jonathan prefers to have me read to him, so we didn't use the audio CD much. If you have children who like to listen and read along, the audio CD would be a great resource.
The notebooking journal was too advanced for Jonathan in most cases. It's on par with the regular notebooking journals that Apologia has for the elementary science series. We did some of the word searches, crossword puzzles, and copywork, but we spent more time in the coloring book. Jonathan is not usually a big fan of coloring, but he did enjoy listening to me read while he colored a picture that corresponded to the reading. The coloring book is a great option for younger children.
Who is God? – Scheduling
We started this book at the beginning of Jonathan's Kindergarten year when he was just 4.5 years old. Apologia recommends the book for ages 6-14, but because Jonathan had already decided to be a Christ-follower and was academically advanced, I decided to go ahead and start the book. It can easily be completed in one school year by an elementary student and older kids could even complete it in one semester. We ended up taking two school years to get through the book. We went more slowly in the beginning and sped up as we moved forward.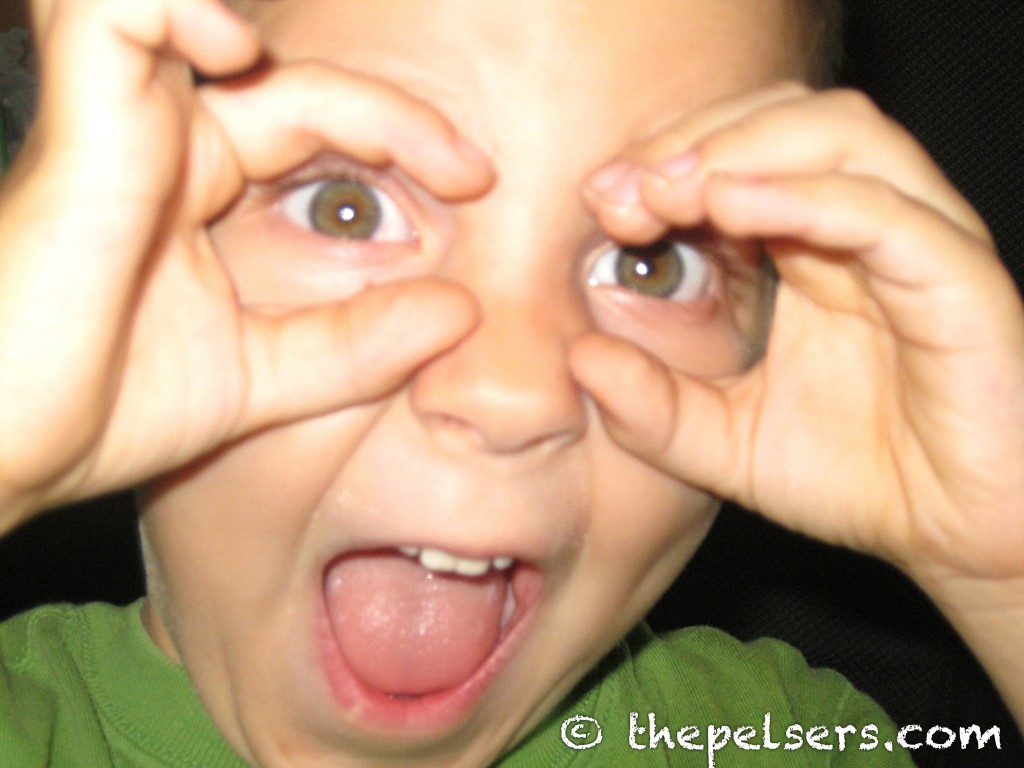 Who is God? – Our Thoughts
So what did I think? I loved it. The book was well-written and easy for a child to understand. For that matter, it's great for an adult too. If you're a new believer as an adult or lacked foundational training in Christian worldview and basic doctrine as a child, it would be a great book to go through.
What did Jonathan think? He loved it too. He got to a point where he'd beg for more. He looked forward to worldview days. He says the coloring book was his favorite part.
Post about or inspired by Who is God?
During our study of Who is God?, I wrote a lot about it. Check out these posts for more information about and posts inspired by Who is God?
Who is God? and the additional resources are available for purchase on the Apologia website. If you're heading to a convention where Apologia will be this summer, you can get 25% off your purchase by joining their email newsletter list.
Follow along with us this next school year as we review the next volume in the What We Believe Series, Who am I?
Your Turn!
Have you used Who is God? or other books in the What We Believe Series? How have you kept your kids in the Word this week? Share in the comments or link up a blog post!
Material Disclosure: Apologia gave us the Who is God? text and additional resources in exchange for an honest review.