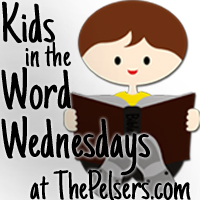 We've been reading from Judges over the last few weeks. We've learned a BIG word: apostasy. I love how What's in the Bible? DVD 4 explains the cycle of apostasy. Take a look:
Can't see the video in your email or RSS reader?
Don't underestimate the ability of your kids to understand concepts like this!
Read more about What's in the Bible?
How have you kept your Kids in the Word this week? Leave a comment!
Teach Your Kids to Have a Devotional Time
Teaching your kids grow their own faith doesn't have to be difficult. Get this downloadable guide to help you teach your kids to have their own devotional time!