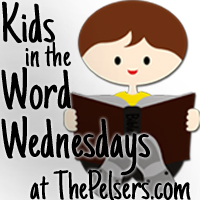 I shared last week that I'm taking my boys through Truth in the Tinsel.  I made a simple homemade advent calendar for the "clues" and gathered the few remaining supplies.  We jumped in on Thursday, December 1.
Jonathan goes to the calendar first thing in the morning to turn the clue around.  We've been doing the ornament after breakfast most days.  Jacob has been sleeping later, so this has been a good fit – until Jacob changes his sleeping schedule on us!  In the evening, we've been talking about the story again and sharing our ornament with Daddy.
Here are a few pictures of our fun…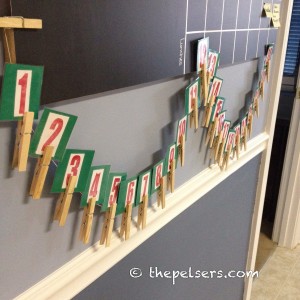 This is our simple homemade advent calendar.  See how I made it here.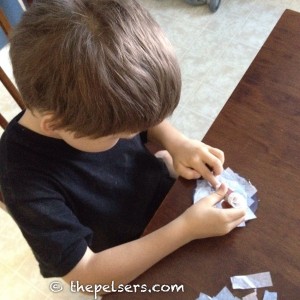 Jonathan gluing the tissue on for his candle.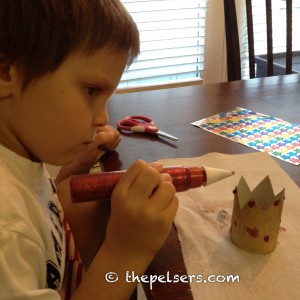 Glitter glue is series business!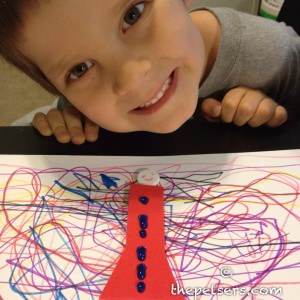 Mary … minus her arms and legs which were added after the glitter glue dried.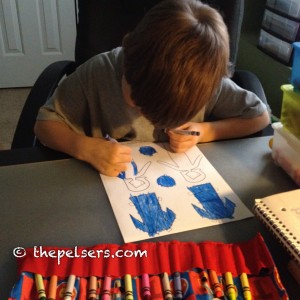 Coloring Mary and Elizabeth using his crayon roll.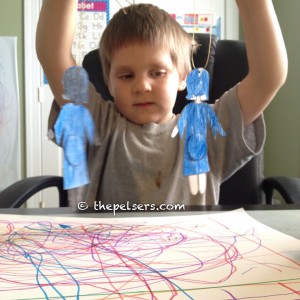 A puppet show with Mary and Elizabeth.
Did you work your way through Truth in the Tinsel with your kids?  Something else for advent?  How did you keep your Kids in the Word this week?  Link up or leave a comment!



*A