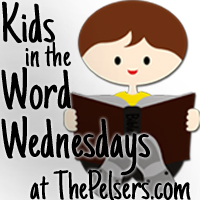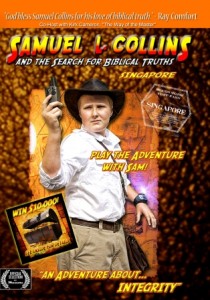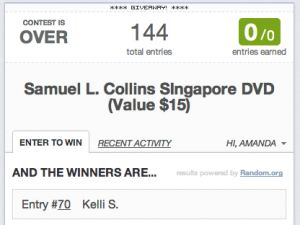 Congrats to Kelli S. Look for an email from me. You have 48 hours to claim your DVD.
Here's what we've been up to this week:
Jonathan is working on Esther from Grapevine Studies. Here he is copying the stick figure drawings from the teacher's guide on my iPad – and drawing a massive hat on Mordecai. He really gets into the drawings and makes them his own.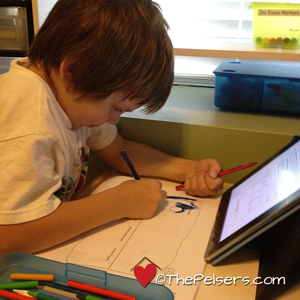 We also had a great opportunity to use our Child Training Bible when Jonathan had some issues over the weekend with neighborhood bullies. I'll tell you more about that when I bring you my full review of the Child Training Bible.
How have you kept your kids in the Word this week? New resource you love? Favorite story you read this week? Fun activity you did that taught Biblical, character, or worldview principles? Share it in the comments and/or link up a blog post.