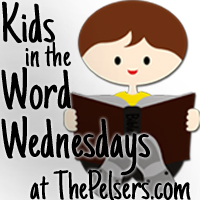 I'm hijacking my own weekly meme.  Can I do that?  It's my blog, so I guess I can, now can't I?
Part of keeping my kids in the Word is being a good example of being in the Word myself.  To take that a step further, I have to be an example of taking care of myself.  And taking it another step, I have to be a good example of being obedient and following God.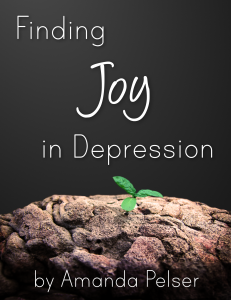 That's what writing Finding Joy in Depression was all about for me: learning to live well with depression and following God.  I believe that joy can be found in the middle of the darkness of depression.  I also believe that God called me to write my story as an encouragement and resource for others with depression.
I'm still in awe of this journey.  We're nearing the end of the preparation phase.  Finding Joy in Depression releases in just a few days.  Please pray with me this book makes it into the hands of those who need it most.  Pray that it would be an encouragement to those hiding and those trying to manage their depression.  Pray as well that those trying to understand and support a loved one with depression will have a better understand of what depression is and looks like after reading my story.
Finding Joy in Depression will be available on Monday for just $4.99 as a PDF download and on Amazon as a Kindle ebook.
How have you kept your Kids in the Word this week?  I'd love to hear what God's doing in you to be a good example for your kids too.  Grab the button code from my sidebar and link up!
Teach Your Kids to Have a Devotional Time
Teaching your kids grow their own faith doesn't have to be difficult. Get this downloadable guide to help you teach your kids to have their own devotional time!