Tricia Goyer has issued a challenge to parents this summer: Read and let your kids see you read! Inspire your kids to enjoy good books by being an example of reading. Tricia co-wrote Lead Your Family Like Jesus and it is full of wisdom that will help you grow spiritually and be intentional with your kids. This would be a great choice to read this summer.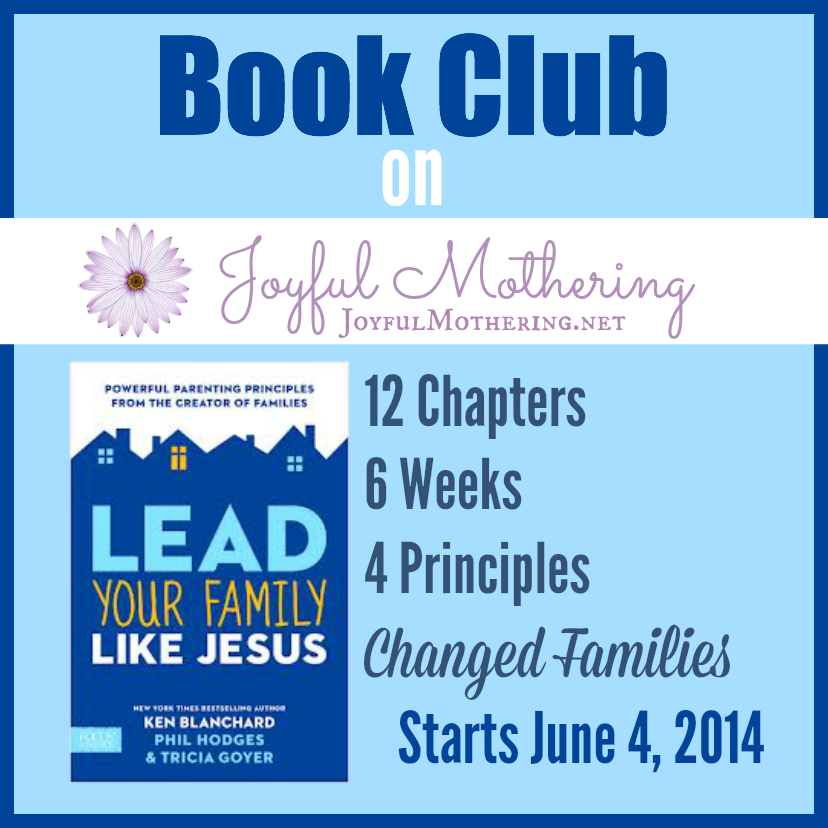 I'm joining with Christin from Joyful Mothering to read through and share our thoughts about this book over 6 weeks. The Book Club starts on June 4th and Christin has all of the details in this summer book club post. Here's what you need:
Optional: Lead Your Family Like Jesus Printable Journal from Kids in the Word. You can request a link for the FREE journal by subscribing to Kids in the Word below. This is a simple printable journal to help your work your way through the material in the book. If you're already a subscriber, just put in your name and that email address.
Join me and Christin each Wednesday starting June 4 as we learn to lead our families like Jesus!
June 4 – Intro
June 11 – Part 1: The Heart (3 Chapters)
June 18 – Part 2: The Head (3 Chapters)
June 25 – Part 3: The Hands (3 Chapters)
July 2 – Part 4: The Habits (3 Chapters)
July 9 – Conclusion
Material Disclosure: Trica Goyer provided me with a free copy of Lead Your Family Like Jesus in exchange for promoting summer reading.