I'm sad to say that this is the final post in our Lead Your Family Like Jesus book club. Over the last few weeks, we have studied the heart, head, hands, and habits that you need to lead your family like Jesus.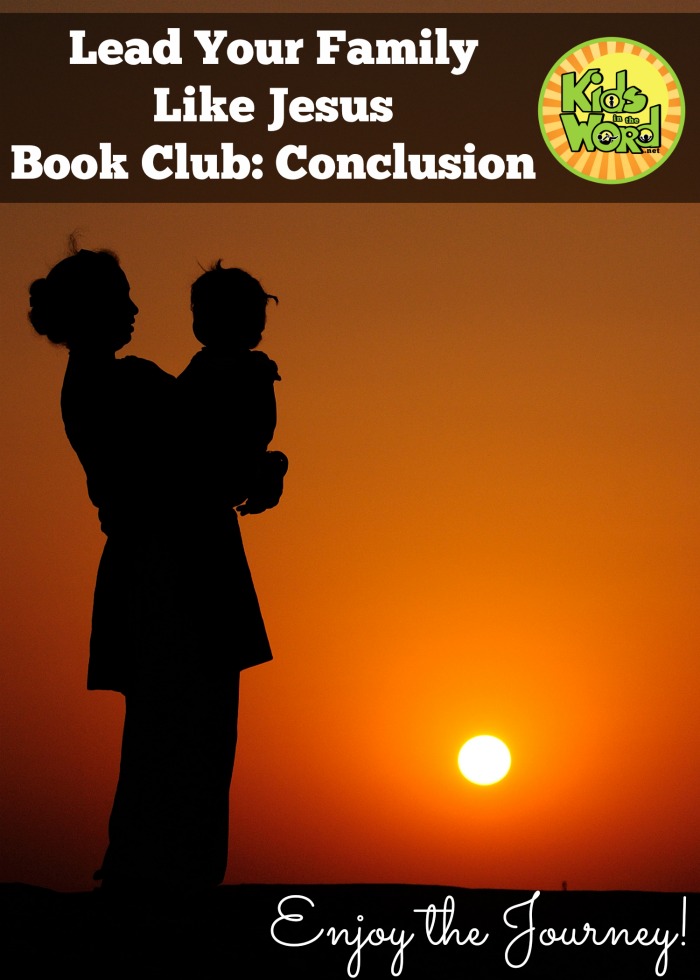 The Journey
The writers of Lead Your Family Like Jesus remind us in the conclusion that leading your family in this way requires that you remember one crucial thing: this is a daily journey. It's not as much about the final destination as it is how we get there with our kids.
Moving Forward
The authors give us two recommendations for moving forward from here:
Pray constantly.
Review your progress.
How do you review your progress? First, you can watch how your younger children are responding to you. Second, you can ask your older kids how you're doing.
Your Turn
I'd love to hear your biggest take away from reading Lead Your Family Like Jesus. Leave a comment below and share what you learned and how you're implementing it.
Thanks for joining me and Christin in reading Lead Your Family Like Jesus. Huge thanks also go to Tricia Goyer for providing copies of the book for us and supporting us as we led you through the book.
Teach Your Kids to Have a Devotional Time
Teaching your kids grow their own faith doesn't have to be difficult. Get this downloadable guide to help you teach your kids to have their own devotional time!