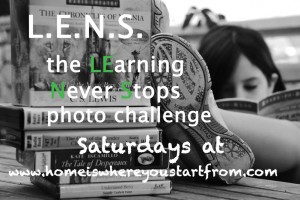 This week's challenge is: Learning Happens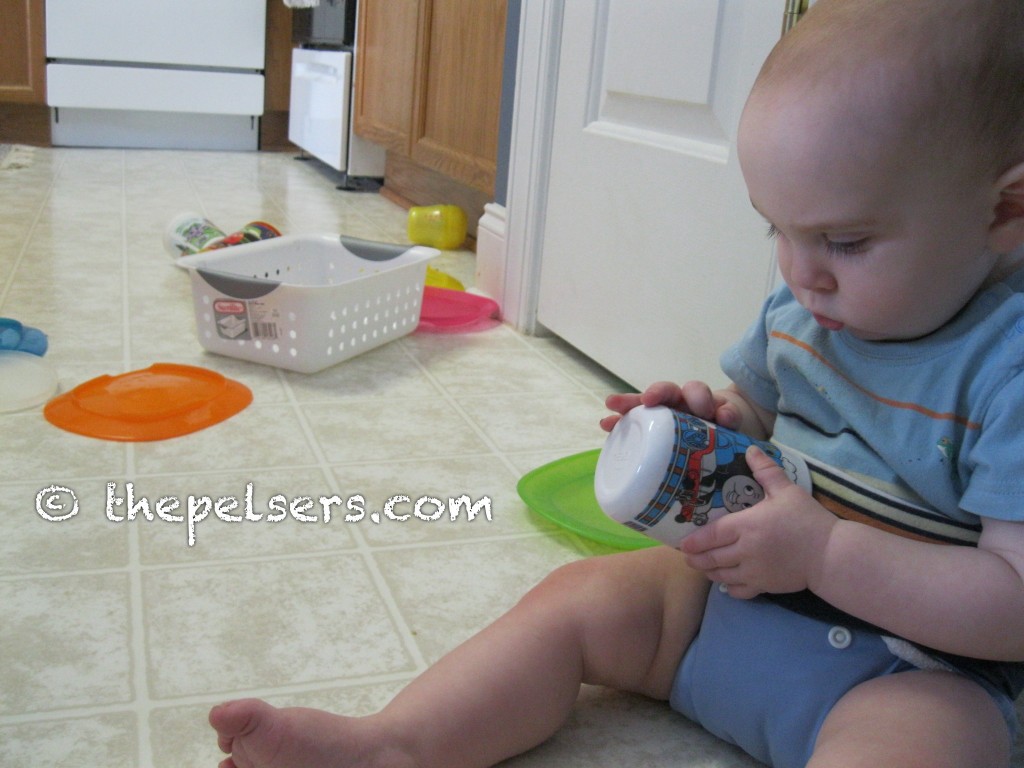 Learning happens in unexpected places.
Jacob was exploring in the kitchen yesterday.  He made his way into the open pantry and pulled ALL of the kiddie plates and cups off the shelf.
He banged.
He pushed.
He chewed.
He gnawed.
He studied.
He learned.