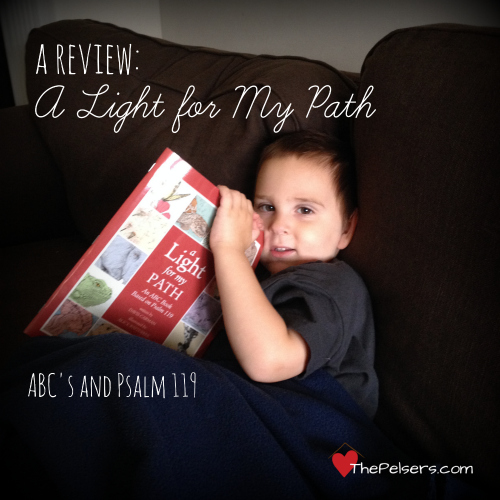 It's no secret that I'm a big fan of Apologia Educational Ministries resources. I received a book in the mail the other day to review and tell you about. It's called A Light for My Path. It's a new book from Davis Carman.
A Light for My Path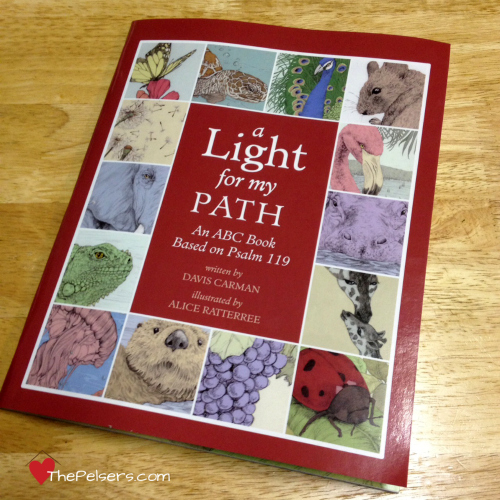 A Light for My Path is for your little ones. It's best for your preschoolers, but your older kids will benefit from listening in too. It helps you bring your kids onto a path of learning and loving God's word.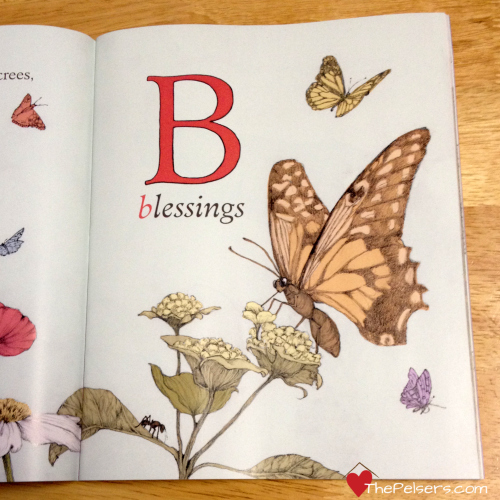 A Light for My Path is divided into two sections. The first section is an ABC book. Each letter of the English alphabet is used to give a word describing the law of the Lord. Beautiful illustrations show animals that begin with each letter.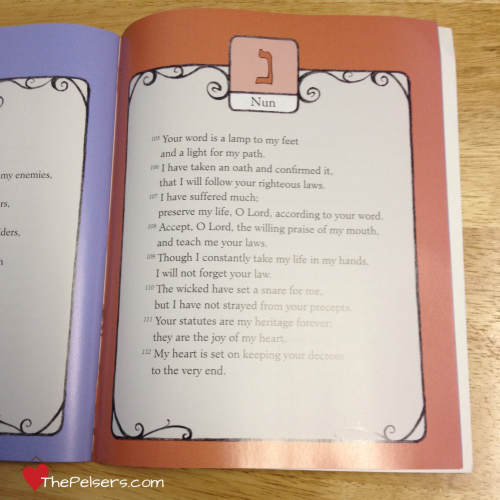 In the second section, the text of Psalm 119 in the NIV is printed. If you're not familiar, Psalm 119 is an acrostic poem; each section starts with the next letter of the Hebrew alphabet. Each page in this section has a portion of the psalm with the corresponding Hebrew letter at the top of the page.
What We Thought
I sat down with Jacob to read A Light for My Path. Jacob is about to turn 3. He enjoyed finding the large ABC's and naming the animals on each page in the first section. When we got to the second section, I pointed out the Hebrew letters and he happily repeated them after me. While Jacob and I were reading, Jonathan was across the room playing with Legos, but I saw him curiously listening in.
A Light for My Path is a simple book, as books for preschoolers should be. I love that Davis has combined letters of the alphabet with words that describe of God's word. I also love that it includes the letters of the Hebrew alphabet. In case you didn't know, I have a Masters in Old Testament Studies, so I spent several years studying Hebrew in undergrad and graduate school. I think this is a fun way to introduce kids to the Hebrew alphabet.
Our final opinion? A Light for My Path is a winner and will be a frequently read book in our home.
Get Your Own Copy
A Light for My Path is available from Apologia for $14.
Material Disclosure: I received a copy of A Light for My Path in exchange for an honest review.