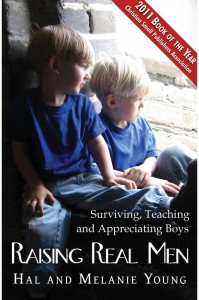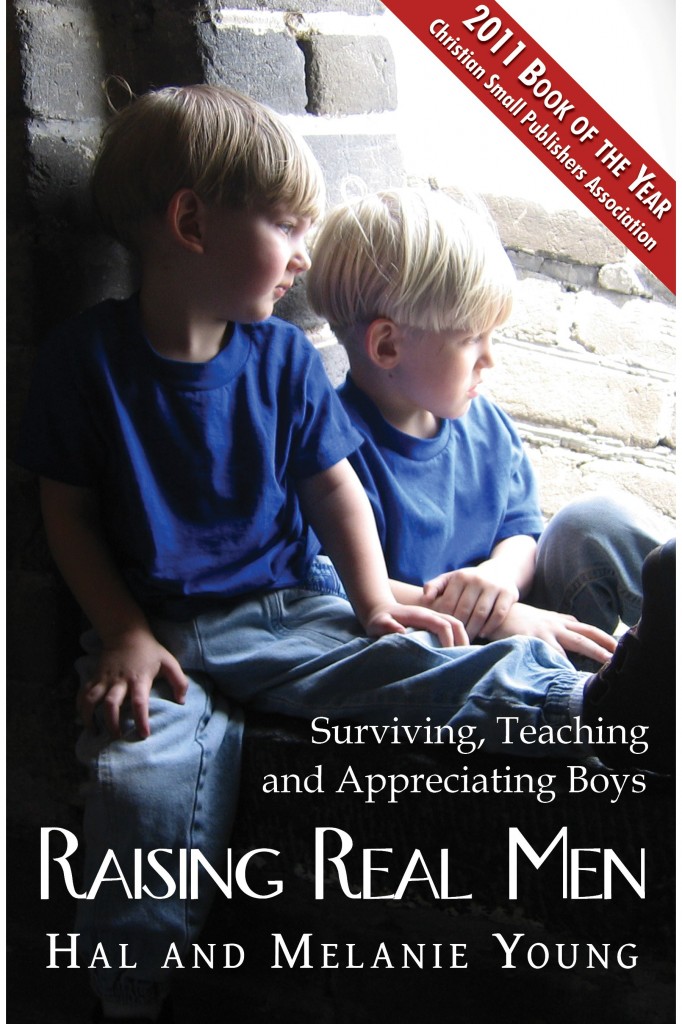 Raising Real Men is a great book about living with and raising boys.  Josh and I heard Hal and Melanie Young speak at the HINTS book fair in the summer of 2010 and had to have the book.  I've been wanting to write about it for a while, but kept putting it off…  until now!
The MOB Society is running a book club with Raising Real Men and I thought this would be the perfect opportunity to share through the book chapter by chapter.
Hal and Melanie have 6 boys – yes, 6!  And they have 2 little girls too.  Can you imagine having 6 boys?
My hope for this journey through Raising Real Men is the same as Hal and Melanie's: "that you'll gain new purpose, patience, and joy in your sons." (pg. 19)
If you've read the book, please share your thoughts in the comments!  Feel free to add links to posts you've written on the book too.  I'm excited to share some thoughts on raising boys with you!
Ready?  Let's read!
I'll update this post with links as we progress through the series.
Reading along with: