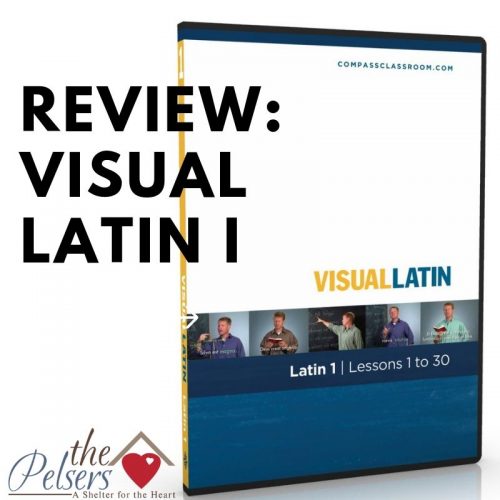 We have been waiting for this day for a long time… My boys have spent the last couple of years very slowly going through an introductory Latin course for younger elementary kids. It was enough to whet their appetite for more foreign language study. The day has finally come that Jonathan is now entering 8th grade and ready to take a foreign language course for high school credit so we are moving on to the curriculum we've been eyeing for years: Visual Latin!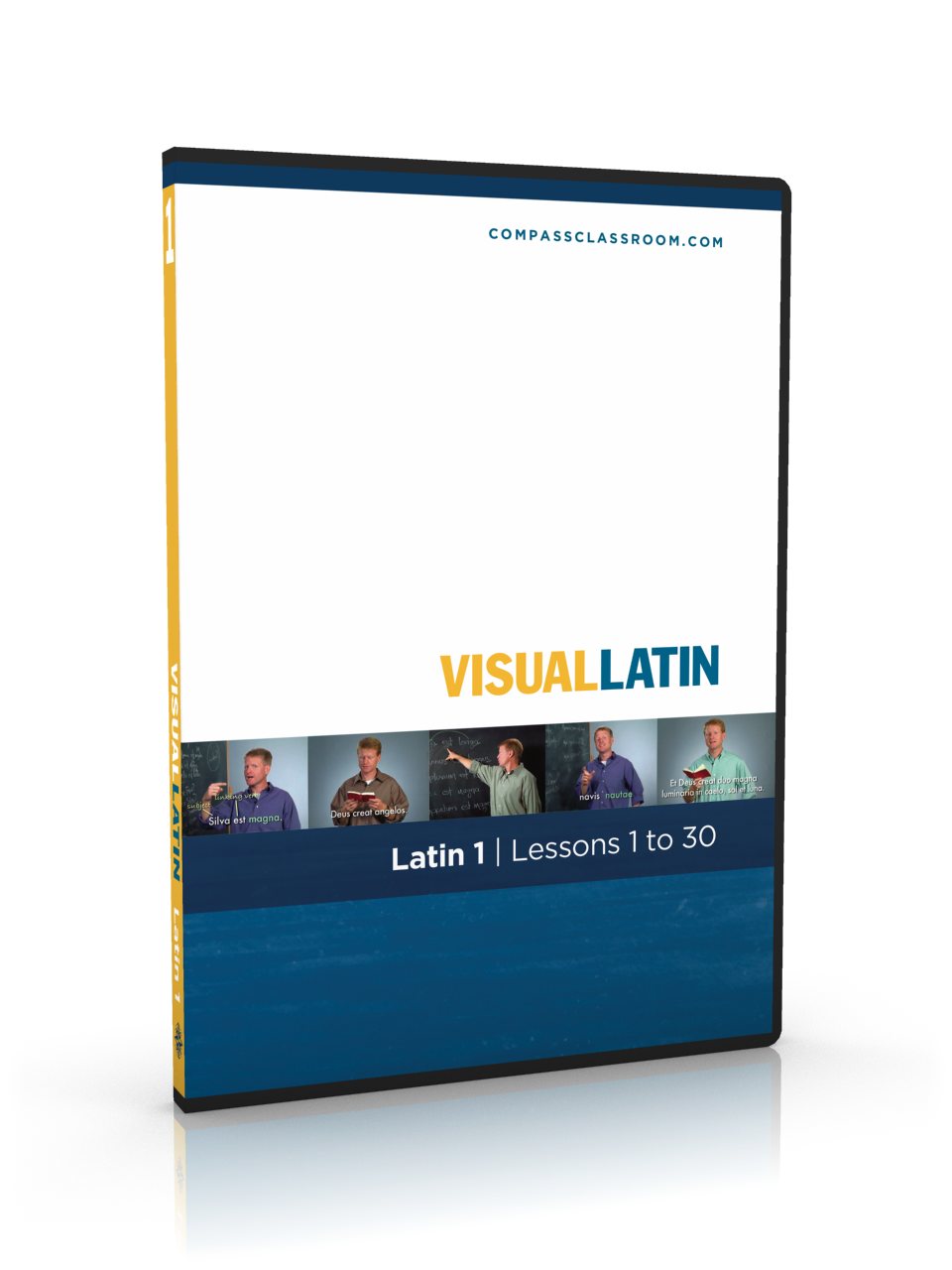 The wonderful people at Compass Classroom offered us a review copy of Visual Latin 1 in exchange for sharing our thoughts on the course with you. Of course, all thoughts and opinions are ours and we hope you'll find our review helpful in determining if Visual Latin is a good fit for your family.
This post contains our initial impressions and thoughts after completing 10 lessons and it will be updated when we finished the course. Yes, I do mean we, because I am also going through the course!
I want to share our thoughts from a few different perspectives: a homeschool mom with no knowledge of Latin, Jonathan's opinion as the student, and a mom taking the course herself for personal enrichment. I'll also share some logistical suggestions to make your journey through Visual Latin a little easier.
First, as a mom "teaching" or overseeing this course in my homeschool, I love the format. If you choose the digital download plus streaming option, you'll get access to the materials in an online course format as well as zipped files containing the video lectures. Jonathan uses the online streaming option most of the time. I believe that the course can be done independently for most motivated learners, especially those who are familiar with online lecture and teaching from another course. That's a big deal for a mom who doesn't have experience with Latin or doesn't have much time to devote to it. I've been mostly hands off as Jonathan has made his way through the first 10 lessons. He logs into the portal, finds his next lesson, watches the videos, does the corresponding worksheets, and checks his answers using the answer key. He records his score in an online spreadsheet for me but also verbally checks in with me to tell me how he did and if he had any questions. I also love Dwane's teaching style. He adds humor to keep your student's attention while giving easy to understand explanations of the concepts.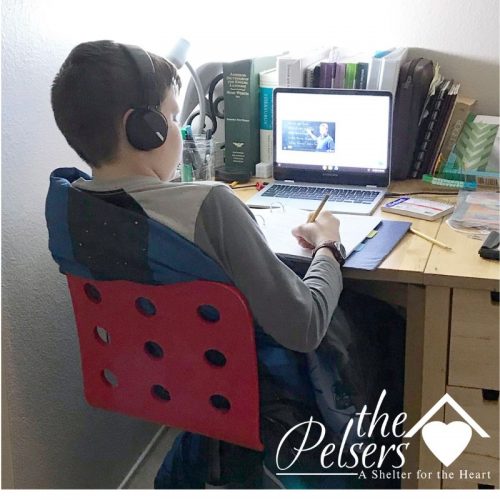 Second, as the student, Jonathan loves Visual Latin. He is taking it as a summer course, but was so excited to start that he jumped in a little early late this spring. He says about Visual Latin:
"What I like about this Latin course is that Dwane finds the perfect mix of laughter and learning. I also like how the learning it set up. He doesn't give you stacks and stacks of homework sheets. He gives you 1-2 practice sheets, a translation page or two, and then a quiz and you're done for the week . I like it because it is only as much work as you need and because you can't have too many laughs."
This is also a great course for a mom (or dad) who wants to learn a language for their own personal enrichment. In full disclosure, in addition to taking a language in high school, I have a BA in Bible and MA in Old Testament studies so I'm no stranger to learning foreign languages. I've studied French, Hebrew, Greek, and Aramaic. I wanted to take this opportunity to learn Latin alongside Jonathan in order to in time gain a deeper understanding of the Bible. To my delight, the translation exercises are modified from the Vulgate! My language skills were little rusty after not using them much in the last few years, but I found that between Dwane's teaching style and format of the course that I picked it up quickly. I initially was working at a pace of a lesson a day! While I certainly don't expect the average mom to work at that pace, you could easily do a lesson a week with your child.
We are doing Visual Latin as a high school level course. This means that in addition to the lectures, worksheets, and quizzes, in a few lessons, we will be adding in Lingua Latina. We did take a peek ahead and we were both excited to see that with the knowledge we have gained through the first 10 lessons, we could both easily translate the first lesson in LL!
A couple of tips:
A Google spreadsheet works really well to record scores from the worksheets, but a paper recording sheet is included in the teacher's guide.
The workbooks are long. It is a lot of printing if you have chosen the digital files. We started with printing but then moved to all digital to save space and ink. Jonathan is writing on the PDFs using OneNote and a Chromebook with a touchscreen and stylus. I'm using the PDFs in Notability on an iPad mini and an Apple Pencil. Both methods are working very well for us.
We live a very mobile lifestyle and need access across devices and when without internet. We downloaded the digital files to my computer and synced those to Dropbox. Now in addition to the streaming course format, we can access the files from any of our devices, including some when without internet access. If we are expecting to not have internet access, we will download the next several videos to the Chromebook or iPad so they are available for us.

Update: 2021
Jonathan has now completed both Visual Latin 1 and 2 and loved every minute of it. He's begging for more Latin! I unfortunately only made it to lesson 10, but I really hope to pick it up again in a less busy season of life.
Are you interested in Visual Latin for your kids or for yourself? Compass Classroom offers free sample lessons so you can see the format, watch a lecture, do a worksheet, and see if it is a good fit for your family. Go here to read more and get those sample lessons. If you like Dwane's style and humor, be sure to also check out his Word Up! vocabulary show.
Thanks Compass Classroom for giving us the opportunity to go through and share about Visual Latin 1!
Look for an update to this post some time in the fall after we've completed the course…