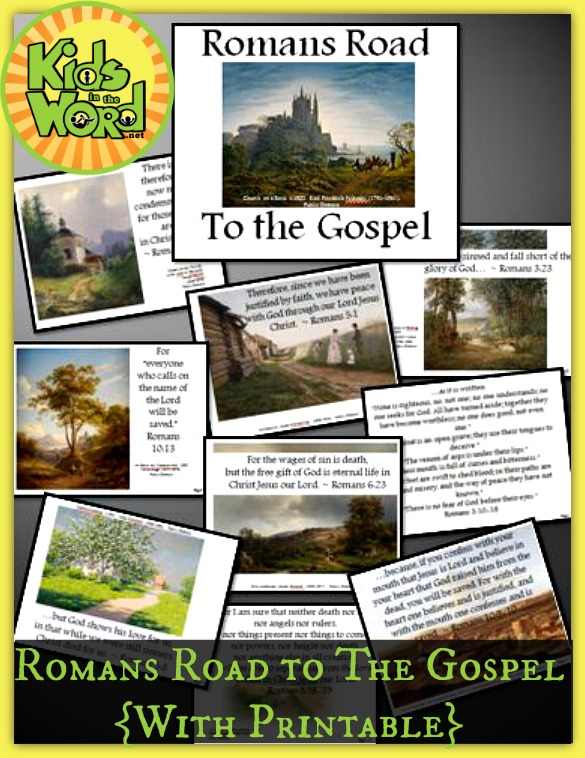 John Newton–the slave trader turned abolitionist who wrote the hymn Amazing Grace–was saved in the midst of a vicious storm as he captained a ship one night. As Newton was called by God, the Holy Spirit brought to his mind the truth his mother taught him. She was long dead, but the words of Scripture she shared convicted Newton and he was saved.
I want to be like John Newton's mama. I certainly pray my children never walk the path he did or inflict the pain he did. But I want to help my kids fill their hearts and minds with God's eternal Word.
But which verses? The Bible's a big book, you know.
I want my kids to know the Good News of the Gospel of Jesus Christ by heart. Without any hesitation, I want them to be able to walk themselves through their brokenness and necessity for Jesus. I want them to understand that in Christ alone is forgiveness and eternal life. I want them to internalize that becoming a follower of Christ requires that they confess that he is Lord and believe that God raised him from the dead. I want them to know that with that confession and sincere belief comes justification, and that in justification there is peace and security.
I want them to know the gospel backward and forward.
Romans Road seems like a great place to start memorizing. Romans Road is a collection of verses from the book of Romans which helps succinctly outline the gospel.
Memorizing verses can sometimes get a little dry, so I made a printable booklet for my children–and for yours. Filled with great paintings of roads, and a new passage of Romans on each page, Romans Road to the Gospel is a fun aid for children as they memorize Scripture. The booklet is 5 1/2″ x 4 1/4″, so each printing creates two booklets.
You can get this free printable using the form at the end of this post. Already a Kids in the Word subscriber? Just put that email address in the form below.
So, here's what you'll want to do:
First, download the Romans Road to the Gospel booklet PDF using the form above.
Print collated, on both sides of the page. You'll want the pages to turn on the short end. I like to use Neenah Premium Cardstock, 96 Brightness, 65 lb, Letter, Bright White, 250 Sheets per Pack (91904) when printing booklets like these because it lessens bleed-through and makes them nice and stiff.
Cut the booklet pages along the long dotted line as shown above in picture #2.
Now you have two booklets. Keeping the pages in order, fold each booklet along the short dotted line.
Staple the spine of each booklet 2 or 3 times very close to the spine.
Boom! You're ready to go.
Did you end up with an extra booklet? Help your child choose a friend to share it with or use it yourself to commit the Romans Road to memory.
May God bless your kids as they study and memorize His Word!
Romans Road to the Gospel Booklet
Get this printable booklet of verses from Romans that explain the Gospel for your kids!