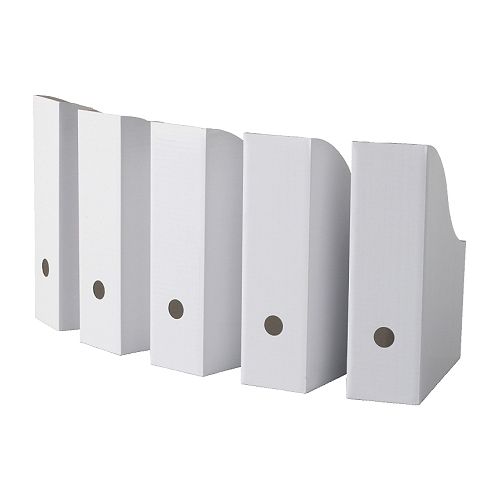 My favorite tool for organizing my school room right now is Ikea Magazine File boxes.  They are cheap and I use them to group and file anything and everything.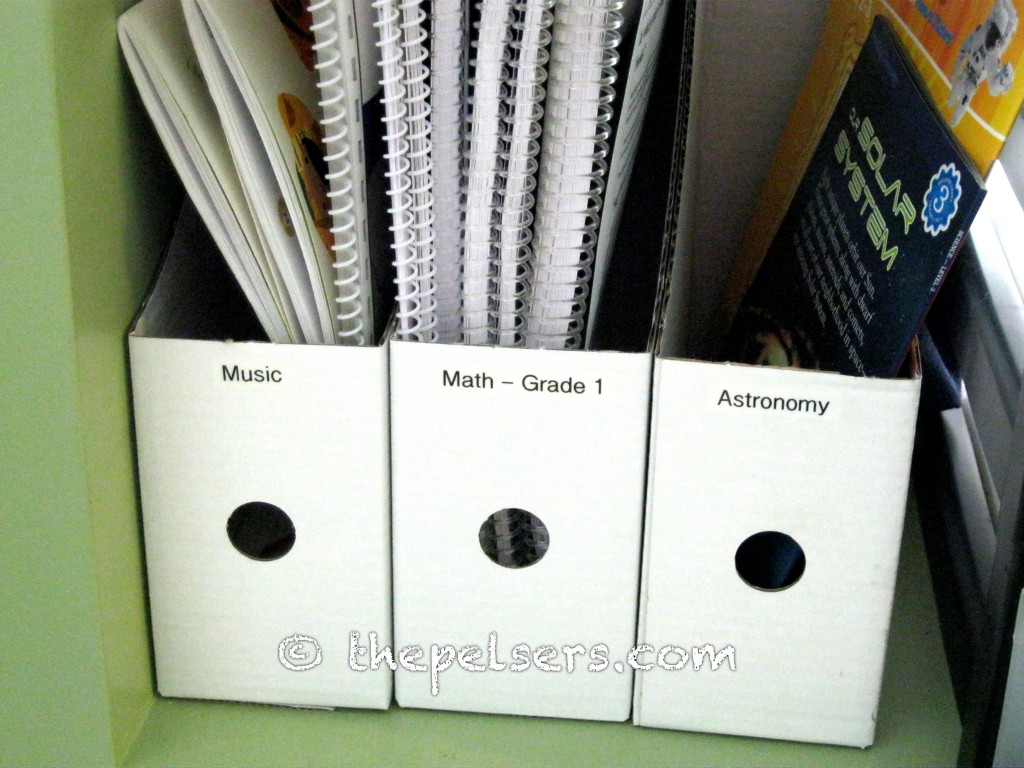 I put small books, printouts, and other supplies together for a subject.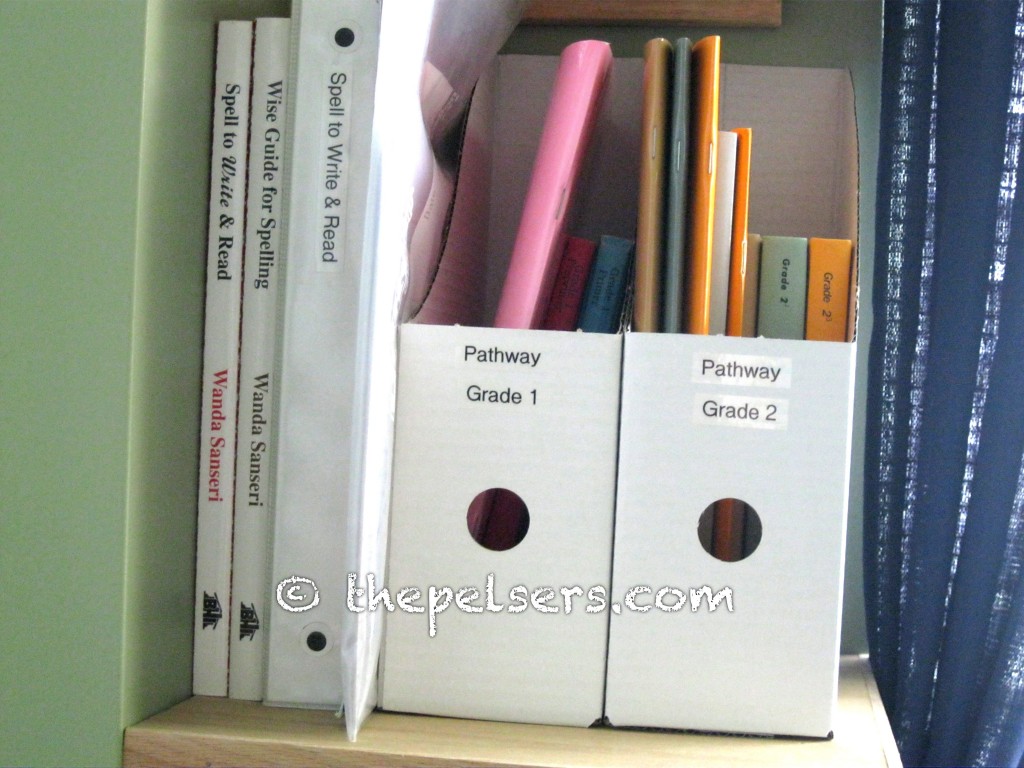 I put books for a curriculum set together.
I even use them as pseudo-workboxes.
What is your favorite organizational tool or method in your school room?