Today's post is by Kelli from Life in a Barn.
Chapter 6
Reworking Your Goals
What are my goals in life? Are they to glorify God and enjoy him forever? Ted Tripp in Chapter 6 of, "Shepherding a Child's Heart", talks about the Ultimate goals of a parent.
Developing Special Skills
Tripp asks a very intriguing question. "What is the problem with having your children involved in a broad range of activities?" One of his statements hit home to me. "Many parents who would never allow their children to attend public school will send them to public classes. Classes that are very secular in its teachings". In most any sport, dance, or gymnastics they encourage individualism and pride when a child performs a certain feat. They do not teach that we should give thanks to God and glorify God for these skills. "Many of these activities teach your children to trust in themselves, when the scripture says that those who trust in themselves are fools who hearts turn from God", says Tripp.
I have personally struggled with this for my own children. The world tells us that the more diverse our children are the more they can offer the world as adults. The world says the more activities that your children learn the more opportunities will be open to them as adults. My question is opportunities for what? Is it to glorify God?
I recently attended a retreat where Rachel Carmen, spoke about seeing her children's Godly gifts early on. I don't have a problem with my children learning special skills, but I want those skills to glorify God. I pray that I can see what gifts God has graced my children with and that we can work on those gifts, so when the time comes they will be ready to serve.
God has really spoken to my heart lately and impressed on me that the family is the learning place for the child. Tripp talks more in the book about activities that allow the family to do and learn things together that build physical, mental, and spiritual challenges.
Psychological Adjustment
Tripp's example for psychological adjustment was not one that I particularly agreed with. I felt that he made it rather cut & dry and black & white. I didn't find it this simple. I feel that it could be a whole other post. I am intrigued to read what other have posted or felt about it. If you are not reading the book currently and are only following posts, then I do encourage you to read this book, because it has been wonderful for me to read and this has been the first time that I have disagreed partly with what Ted Tripp has written.
Saved Children
I would imagine for every christian parent it is a large milestone on their goal list to see their children saved. Tripp states, "Perhaps one of the problems with this perspective is that it looks for a major spiritual even of salvation and miss the spiritual process of nurturing your children". I have never known anyone have a total stranger come up to them and ask for the road to salvation be explained to them. Normally, it is through our testimony of our life, the testimony of the fruit in your life that people see and then ask what is different. We live our life for God and pray and teach our children about God. Our children can see the difference just like anyone else. We then need to rely on the Holy Spirit to move and work in our children's lives. I know that some of the best conversations that I have had with my five year old is when we are discussing God's word. God has given me multiple times to explain the path of salvation to him during our talks. As I nurture my son with God, one of those conversations I can hope he will turn to and accept the Lord Jesus Christ as his savior, if not I must trust in the Lord and his timing.
Family Worship
I think this is an absolute fabulous goal. Although, I think it should say, "Daily Family Worship". I wrote about this briefly in my post on Ch.2. I think we as a family need to institute a daily time to come together and worship God and his word. Too often do I feel we stay busy and then come nightfall we fall into bed without acknowledging our Lord & Savior. I like how Tripp says for his family, "our daily practice was to read one third of a chapter of Proverbs before school each day". Proverbs (and the whole bible in general) serve as a great owner's manual for life.
Another great example for small children was reading the Old Testament passages to children and then acting them out. Getting my children involved always helps them learn in a different way helping them to remember better. This makes me think of the way Pam Tebow taught herself and her children the way to memorize scripture. She said, "Anything learned in song stays long." She had an amazing ability to recall scripture. This is a goal that I want my children and myself to be able to accomplish together.
One thing to always remember is that the goal of family worship is knowing God, when we lose sight of this worship becomes hollow.
Well Behaved Children
I'll admit I have a manners book that I have considered adding to my curricula for homeschool. Yet, after reading this section of Tripp's book I have felt the need to pray about this and reconsider.
Tripp says, "In a biblical vision, manners are an expression and application of the duty of loving my neighbor as myself."
Manners are not a way to be above anyone in station, but are a way to serve and self give. Jesus spoke many times to his disciples in the gospels about those that are last will be first in the kingdom of God. Manners are taking a genuine interest in someone else welfare and serving them with God's grace and love.
Good Education
I have loved knowing that God designed my children to learn. As I watch them and spend more time with them, it becomes more obvious to me that this statement is true. Not only do they want to learn, they want to learn with you. When I include my kids in my activities the joy abounds in their hearts and faces. My goal is to not overly worry about them wanting to learn, but teaching them that in all we do, we need to work diligently for God. In all things glorify Him.
At the end of this chapter, Tripp addressed objections. He felt parents would ask, "What if my children are not believers?" His answer then was, "Then are we to teach them to disobey God and follow the world and its view?"
I know the more of this book I read the more I am convinced that the only worthy goal for life is to glorify God and the only safe guide for life is the Bible.
Chapter 7
Have you ever heard the phrase that you never stop learning? As I continue in the chapters through Tripp's book, I think, "okay I got this, glorify God, shepherd the child's heart, don't just try and change behavior, have biblical goals, etc." Then I turn the page and God speaks to my heart again. Chapter 7 deals with discarding unbiblical methods.
These methods come to us in many forms. Books, magazines, talk-tv, looking back on how we were raised. Have you ever been a , "had it up to hear", mom? I have. I have even bribed my children into, "good behavior." I have created systems for rewarding chores. What I have been doing is teaching them how to manipulate the system. I haven't been showing them integrity, responsibility, or the joy in a job well done.
I have shamed my children into obeying. This burdens my heart. I need to be reaching their heart and showing them the way to glorify God. God is the only authority that loves us completely. He is the only one that will have grace and mercy in His authority. While God requires of us obedience he does so with love. God doesn't want us to obey him out of greed, spite, idolatry, or to give him peace. He does it for our best interests. He wants you to feel joy and love being poured into you and through you. There is not a single authority figure anywhere, not even me as a mother can I say that we always want our children to obey because it is what is best for their lives, mind, body, and heart. I would say most of the time we want good behavior because it stops the chaos. God gave us these precious lives so that we could show them how to be the last, how to glorify the only loving authority, and to honor God with their hearts. I pray that one day my children will see the love and joy in the life that God has planned for them and that they celebrate it to the fullest with Him.
He honors those who honor him. 1 Samuel 2:30
I want my children to want to honor God in their activities, chores, and when no one is watching. This for me feels like it will be a huge feat. Luckily I have God.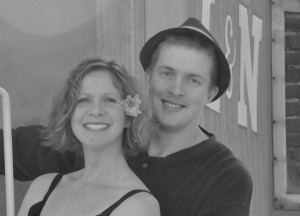 I am a stay at home mom who loves the Lord. I am married to a man that is gorgeous inside and out and whom I endearingly call my very own, "Geek Adonis". I have three sweet munchkins, two boys and a girl. I have recently started homeschooling my oldest son, who has so far made teaching very interesting. I have yet to find my niche in life, but for now am quite content with the wonderful life God has blessed me with. For those in the world view of things I know I haven't started any successful business', made any life altering discoveries, or even jetted around the world, but I have been given the opportunity to raise and nurture three of God's precious gifts. My hope is to be and to do the best of my ability for my family that I can. If God decides to fill my cup even more, than Lord willing I pray that I also realize his blessings and do the utmost for his highest. I blog at Life in a Barn.
Teach Your Kids to Have a Devotional Time
Teaching your kids grow their own faith doesn't have to be difficult. Get this downloadable guide to help you teach your kids to have their own devotional time!