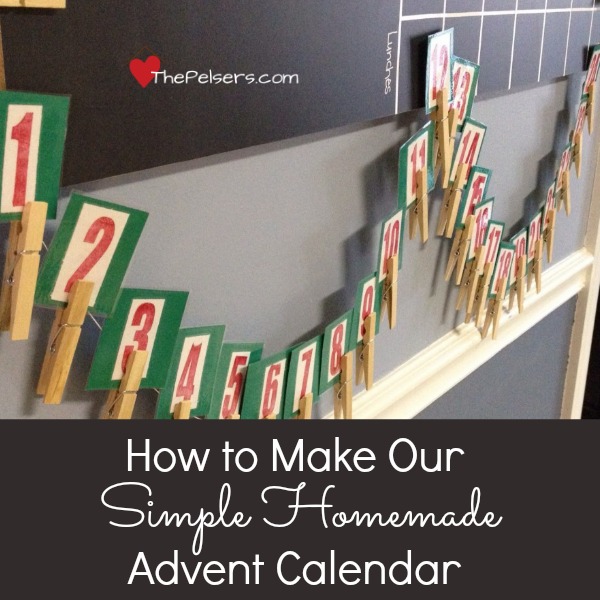 For Christmas 2011, I made a simple homemade advent calendar to go with our journey through Truth in the Tinsel. We used it again in 2012.
How to Make Our
Simple Homemade Advent Calendar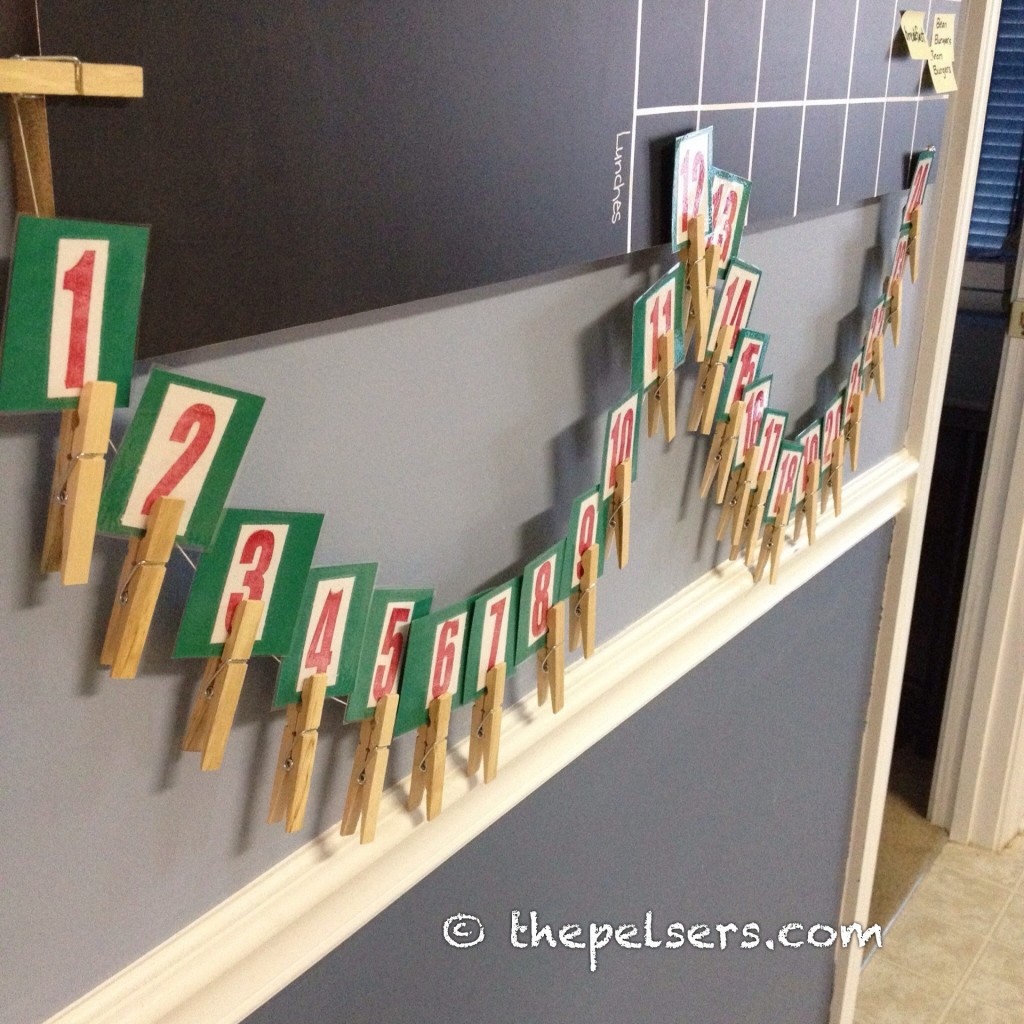 Supplies
Truth in the Tinsel ebook
Paper and Color Printer
Cardstock
Number stamps and ink
Glue
Laminator and laminating pockets
String
Clothespins
First, I printed the "clues" from the Truth in the Tinsel ebook.  I cut them out and glued them to green cardstock.  Next, I stamped the numbers 1-24 on white paper and cut those out.  I glued those to the opposite side of the appropriate clue.  I ran them through my laminator and cut them out.  Simple as that!
I hung a string from the bottom of our menu board in the kitchen and attached clipped the "clues" to the string.  Each morning, we turn the day's clue around.
This was an easy, simple, and cheap project.  I used supplies I had around the house and didn't have to buy anything (well, except for Truth in the Tinsel.)  Don't have something I used?  It would be very easy to substitute handwritten numbers or print some.  Laminating is not necessary, but it's fun, right?  And with little boys, it will make the cards last the advent season and maybe next year too!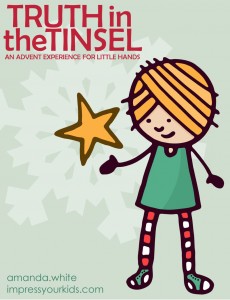 In 2011, I blogged about Truth in the Tinsel each Wednesday in December for Kids in the Word Wednesdays. This year, we're going through the book again using the new printable ornaments.
Get Truth in the Tinsel ebook for $7.99 and the printable ornaments for $3.99. Use the code KidsintheWord to get 20% off on the ebook good through 12/24/13.

Disclosure: This post contain affiliate links.