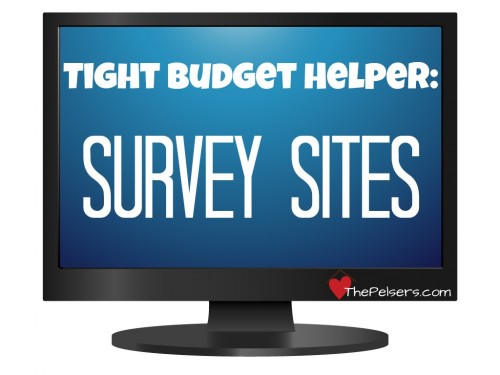 Our budget is tight. And by tight, I don't mean the "cool" definition of "tight." I mean, barely making ends meet kind of tight. Every time I turn around, these kids are eating. Know what I mean? And they're only 7, 3.5, and 15 months. What's life going to look like around here when these boys are teenagers?
I'm always trying to find ways to make the money that comes last longer and find ways to bring in extra income. One of the ways I've found over the years to bring in a little extra cash is to do surveys online. I'm opinionated, and I bet you are too! While this isn't going to make you rich, joining survey sites will help you stretch your tight budget.
My Top 2 Tips for Using Survey Sites
Here are my top 2 tips for using survey sites:
Use a separate email address or filter the incoming emails into a label or folder so you can participate when you have time.
Do what you can and don't feel like you have to click on every email that comes in. I've used sites like these in various seasons of my life. Some seasons have more time for doing things like this to bring in money for my family. Other season don't. That's just life.
Survey Sites To Try
There are a lot of survey sites out there. Below are a bunch sites that you could apply to and see if you like them. I've used some but not all of those listed here. It doesn't hurt to try a site – you can always stop using it if it isn't a good fit for you. Scroll down and click through to those sites that look worth trying.
I'd love to hear which sites are your favorite once you've tried some of them – Come back and leave a comment!