Explaining basic godly living to kids can be difficult. Do you ever struggle with explaining to your kids what it means to live a godly life? How do you explain ethics and sanctification related topics to them?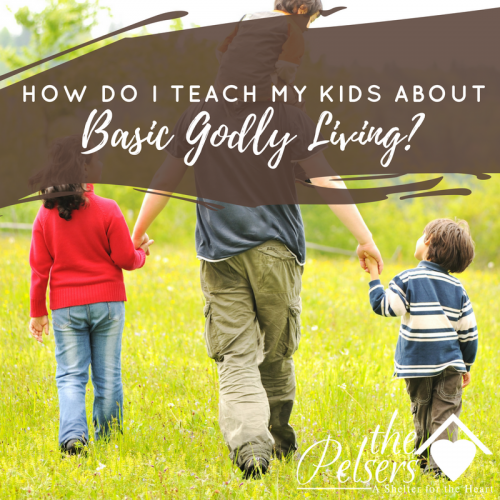 I read the Bible to and with my kids, but I wonder sometimes if I'm talking to them on a level that they understand. Creating relevant object lessons that make sense to a child is not a strength of mine, but I found someone who is really good with teaching the Bible to kids in an engaging way.
Walk This Way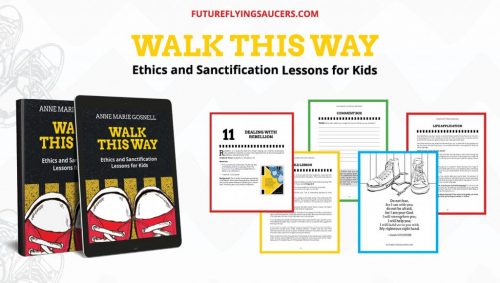 My friend Anne Marie Gosnell regularly writes about kids' faith and children's ministry related topics. Her graduate degree is in education and her specialty is in writing curriculum. Following this passion, she's written a book to help parents and children's ministry teachers teach their K-6th graders some basics of Godly living. She sent me copy of her new book to share with you.
Walk This Way: Ethics and Sanctification Lessons for Kids contains 20 lessons perfect for home or church use. These lessons are simple for the parent or teacher to use without being overly scripted. Each lesson gives you the Scripture focus, materials list, Bible lesson, object lesson, and life application. In the back of the book are reproducible coloring sheets and additional materials can be download from Anne Marie's site.
Walk This Way includes teaching on topics like:
Bad language
Being a peacemaker
Self-control
Rebellion
Cheating
Encouragement
Boasting
and more!
Read the first part of the book here:
This book is well written and beautifully designed. Sprinkled through the book are additional tips for parents and children's ministry teachers for becoming better Bible teachers and reaching kids. This is a great resource for any parent to use at home or for churches to use with K-6th graders.
Walk This Way is available in paperback and kindle formats on Amazon or at Future Flying Saucers eStore.
Giveaway!
Win a copy for your family or ministry! Anne Marie is giving one paperback copy of Walk This Way plus printable posters digital download to one of you! Enter using the Rafflecopter form below:
a Rafflecopter giveaway

Material Disclosure: I received a copy of this book in exchange for an honest review.