We're heading into the holiday season. Can you believe that the year has progressed so quickly? Thanksgiving and Christmas decor is already arriving at the stores. And the Christmas lists… Are your kids already bringing you lists of things that they want for Christmas?
Before we get too deep into the commercialism and instant gratification of these days, let's stop and teach our kids about thankfulness. With the launch of the new Kids in the Word site, I've  written the first of what I hope will be many eBook Bible studies for kids and their parents. This first study is called Be Thankful: Cultivating Year-Round Thankfulness.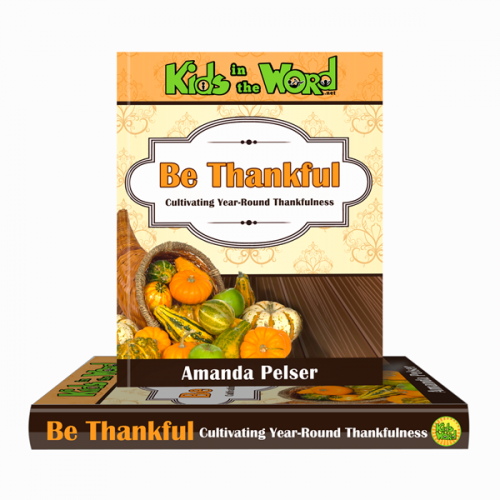 You can teach your kids about thankfulness. Using Be Thankful, you'll find it easy to study the Bible with your kids. Jump over to Kids in the Word to read more about Be Thankful and get your copy at the introductory price.
Teach Your Kids to Have a Devotional Time
Teaching your kids grow their own faith doesn't have to be difficult. Get this downloadable guide to help you teach your kids to have their own devotional time!