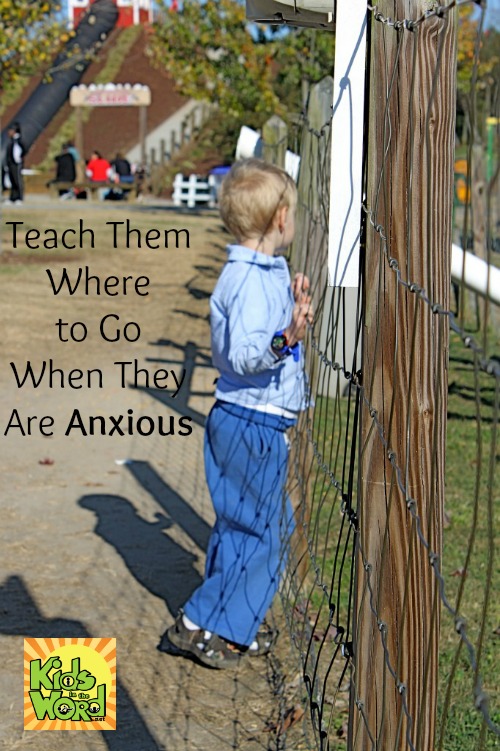 I'm a mom to five littles. Littles being anywhere in the vicinity of 2-9 years old. I'm no expert, but I've learned a few mama tricks along the way. 🙂
That being said, I've never been mom to a 7-year-old little boy who battles anxiety and fear on an entirely different level than most 7-year-old little boys.
His fears are real and his anxiety affects his entire body at times.
But I have a sensitive spot for him.
See, I've battled that same anxiety, since at LEAST the age of 4 when I was hospitalized for the exact symptoms he portrays. I see myself in him–in the way he describes his reaction to feelings and new surroundings, to uneasy situations and to change. I KNOW it is difficult for him.
But just because we battle these tendencies doesn't mean they have to DEFINE us.
We actively teach Zeke, this son of ours for whom I am confident God has enormous things planned, that there are always going to be things we deal with in life.
For him and his mama it will probably be this underlying anxiety.
God has the power and ability to take it away, but no matter what He decides to do, we will hold fast to what God believes is best for us, trusting that He cares for us.
The first thing we have tried to do is find the blessings in our struggle.
Like the fact that we are sensitive to others. We have a heightened awareness of people's hurts and difficulties and for some reason, are never too fearful or anxious to encourage or lift somebody up. We empathize with them and hurt with them. On the flip side, we rejoice with them too! Our emotions run deep and our feelings have to constantly be put in check, but they help us be the encouragement others need.
We have also taught Zeke that the Word of God is life and to always turn to it for reassurance and rest.
The other evening Zeke came to us, describing the onset of some serious anxiety. He was having a hard time breathing and calming his heart rate. I'm not sure if Josh told him to go sit down with his Bible or if Zeke went on his own to grab it, but there he was, sitting on the edge of the couch, frantically thumbing through the pages. His daddy went and sat beside him and began helping Zeke find the verse he had requested, I Peter 5:7:
"casting all your anxieties on him, because he cares for you."
As Josh began reading the words, you could literally see Zeke's demeanor relaxing as he sank down into the cushions of the couch. His breathing slowly began evening out and his eyes lost their frantic stare.
We cannot, as parents, just SAY the Bible is God's living and active Word. We must find ways to let it infiltrate every area of our lives, even the scary and uncertain ones.
Make God the one you go to together with your child. And you will see the lasting effects of His unconditional love and comfort.