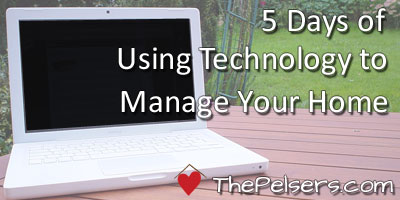 Welcome to Day 1 of my 5 Days of Using Technology to Mange Your Home Series! Before I jump into specific ways to use technology to managing your home, I want to spend today giving you reasons why you should use technology and how to choose technology to manage your home.
Why use technology to manage your home?
Technology can make things faster and easier, but technology can also be a time waster. My personal philosophy is that we should be using technology to simplify our lives, not complicate them. Learn some Getting Things Done techniques and practice inbox zero. You're in control, not the computer!
How to choose technology to manage your home?
I can't possibly tell you every program or system that's out there on the market for free or to purchase. My goal with this series is to share some of my personal favorites for particular areas of managing my home and life. Ask your friends what they like and recommend. Know someone who seems to have a certain area of their household under control? Ask them about their method and system.
Here are some of my criteria for choosing technology to manage your home:
Is it free or worth the price?
Is it easy to set up?
Is is simple to use?
Are there tutorials available? Video or text?
Do you have a favorite software or system for managing your home? Need help choosing technology to manage your home? Leave a comment!
Continue on to Day 2 of Using Technology to Manage Your Home.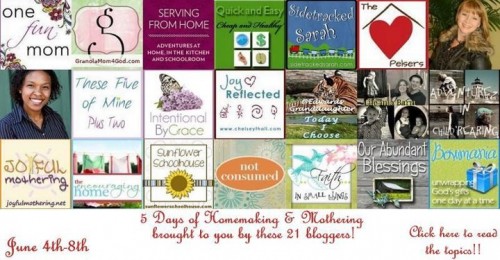 Please be sure to visit all 21 moms who have banded together to bring your the 5 days of of mothering and homemaking series:
Teach Your Kids to Have a Devotional Time
Teaching your kids grow their own faith doesn't have to be difficult. Get this downloadable guide to help you teach your kids to have their own devotional time!