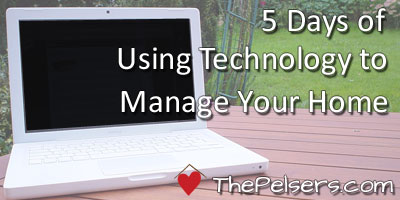 Welcome to the final day in my 5 Days of Using Technology to Mange Your Home Series.
Money. We all have to manage it – however much we have or don't have. God calls us each to be good stewards of our resources. Using technology to manage your money helps you be a good steward.
I quit my job a couple years ago to be home with the boys and to homeschool. It was a tough decision financially. We had to take a leap of faith. Unfortunately, we had not been quite as wise or careful with our money up to that point as we thought we had been or had wanted to be. We decided to get serious about managing our money.
We went through Dave Ramsey's Financial Peace Class online. Shortly after that Jacob was born. Two weeks later, Josh started a new job. Yeah, 2010 was a crazy year for us. Money was tight. Very tight. I'm still not sure exactly how God stretched what we had to cover our needs. We got settled in 2011 into our new routine and life but 2012 brought big changes.
We made a massive God-size goal at the beginning of 2012: Pay off Josh's student loan. That was over $6,000 over the next 12 months. Guess what? We did it in 3.5 months. Yes, 3.5 months. You can read more of that story from this spring, but here's the technology behind that story.

You Need a Budget
I manage the details and day to day working of our money. I'm organized. Josh isn't. But I don't like numbers. Josh does. I have to have an easy way to make sure that our financial transactions are recorded, our bills are paid on time, and keep track of our budget. I also need a way for Josh to see all the numbers without it overwhelming me.
Enter You Need a Budget.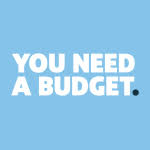 You Need a Budget is a cross-platform cloud application that runs on these four ideas:
Give every dollar a job.
Save for a rainy day.
Roll with the punches.
Stop living paycheck to paycheck.
You Need a Budget has a lot of free online classes and video tutorials available to help you along the way. I watched a lot of the videos before making my final decision to go with You Need a Budget several years ago. Here's a great overview video of how YNAB works:
Using the Dave Ramsey principles we had learned and the easy to set up budget "envelopes" in YNAB, we created our budget and started tracking every dollar we spent. YNAB made it easy for me to see how much was in each of our monthly "envelopes" as well as our savings "envelopes" for things that are not paid monthly and move money between them as needed.
Using YNAB, I was able to see leftover dollars here and there that I could re-budget and move to our debt pay down "envelope." It wasn't much at first, but every dollar really can make a difference. We sold some things and that money went into the envelope. When I had enough to make an extra payment, I sent the payment in.
I put Josh's student loan into YNAB as a non-budget account. This allowed me to watch the balance fall. That kept us motivated to keep going. Everything came together in 3.5 months. We even found enough cash to take a small vacation as a gift to ourselves for staying strong and on course.
We could not have reached our goal without God, Dave Ramsey, and You Need a Budget. We have three more loans to go: my student loan, our HELOC, and our primary mortgage before we can declare debt freedom.
In addition to managing our regular monthly finances with YNAB, I continued to:
budget in YNAB and find those extra dollars to move to our debt pay down category.
find ways to downsize and get rid of things we no longer need and put that money into our YNAB debt pay down category.
work hard with my blog and my VA business. I have one regular VA job that is solely used for paying down debt. I transfer that money from my business to our personal account and add it to our YNAB debt pay down category. When Josh gets bonuses or works extra jobs, that money goes into the debt pay down "envelope" too.
record payments and make adjustments for interest on our HELOC as a non-budget account.
We were able to use this method to pay for Baby #3 in cash!
Whether you're trying to make ends meet, trying to pay off debt, or working towards retirement and savings goals, using technology to mange your money will help you get there faster.
What do you think of You Need a Budget as a way to use technology to manage your money? Need help with YNAB? Other favorite applications for using technology to manage your money? Leave a comment!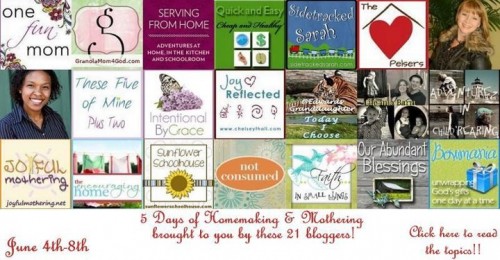 Please be sure to visit all 21 moms who have banded together to bring your the 5 days of of mothering and homemaking series:
This post contains affiliate links.  All opinions expressed are 100% my own.